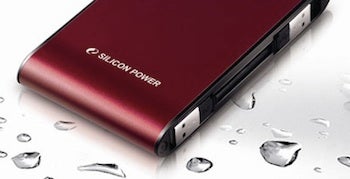 A new portable hard-drive from Silicon Power promises to save your precious data from the elements.
Silicon Power introduced the new drive, dubbed the Armor A70, on Wednesday, and claims that it is not only be resistant to water, but is also capable of surviving vibration and impacts.
Any typical day-to-day mishaps, such as spilling a soda over your drive, shouldn't pose any problem for the new durable drives, if Silicon Power's claims hold true. As according to Silicon Power, the USB 2.0 powered Armor A70 can be fully submerged in up to three feet of water for thirty minutes.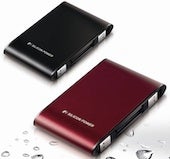 No release date or price for the drive has been announced as of yet. However, we do know that the upcoming sturdy portable will be made available in a choice of black or red in 250GB, 320GB, 500GB and 640GB capacities, and it'll work with Windows, Mac OS X, and Linux.
[Via Slashgear]
Follow GeekTech and Chris Brandrick on Twitter.