Reviews of Apple's iPad are rolling in, and boy, are they predictable. Pretty much everyone adores Apple's shiny new tablet. When they aren't heaping praise on its sleek design, brilliant screen, and awesome new apps, they're either hitting all the specs we've known about since January or casually mentioning the iPad's weaknesses: no camera, no Flash, no USB.
Buried among these reviews, at least, are a few tidbits of new information for people who've been reading petabytes of iPad blog posts and articles written by people who haven't used the device (myself included).
So here are five things we've learned about the iPad from the latest reviews, just before its April 3 launch:
1,000 iPad apps, 150,000 iPhone apps, 60,000 eBooks
Those are the hard numbers for folks who say the iPad lives or dies by its content. The number of iBooks comes from Ed Baig of USA Today, and the app count is courtesy of the New York Times' David Pogue. Of course, those counts will increase over time.
Battery Life: Better Than Advertised
Apple claims the iPad lasts 10 hours on a charge if you're on the Web, listening to music, or watching video. But Walt Mossberg of the Wall Street Journal got 11.5 hours watching video the whole time, and BoingBoing's Xeni Jardin got more than 12 hours "with heavy video and gaming, and screen cranked up to full brightness."
It Smudges
Despite a layer of finger-resistant coating, the iPad still needs a wipe down after about 30 minutes of use, says PCMag's Tim Gideon. Pogue notes that once you turn the screen off, "every fingerprint is grossly apparent."
iPad and iPhone Apps Can Play Together
Pogue and Gideon noted a unique feature of Hasbro's Scrabble app: Players can use an iPad as the main game board, and iPhones or iPod Touches as tile racks, holding the smaller devices in their hands to hide their letters. A flick of the finger throws tiles onto the iPad board via Bluetooth. I'm sure we'll see more Bluetooth interaction between devices as the iPad app selection grows.
The Virtual Keyboard's a Matter of Preference
This is sort of a meta-fact gathered from several reviews. Pogue said the keyboard is "horrible" when the iPad is held vertically and "barely usable" in the horizontal position. Gideon typed his entire review on it with no complaints. He and Mossberg both said Apple's $39 iPad case, which can prop the device up for viewing from a desk, helps. Jardin said she'd tote the $69 keyboard dock if she planned to do any heavy text input.
iPad (2010)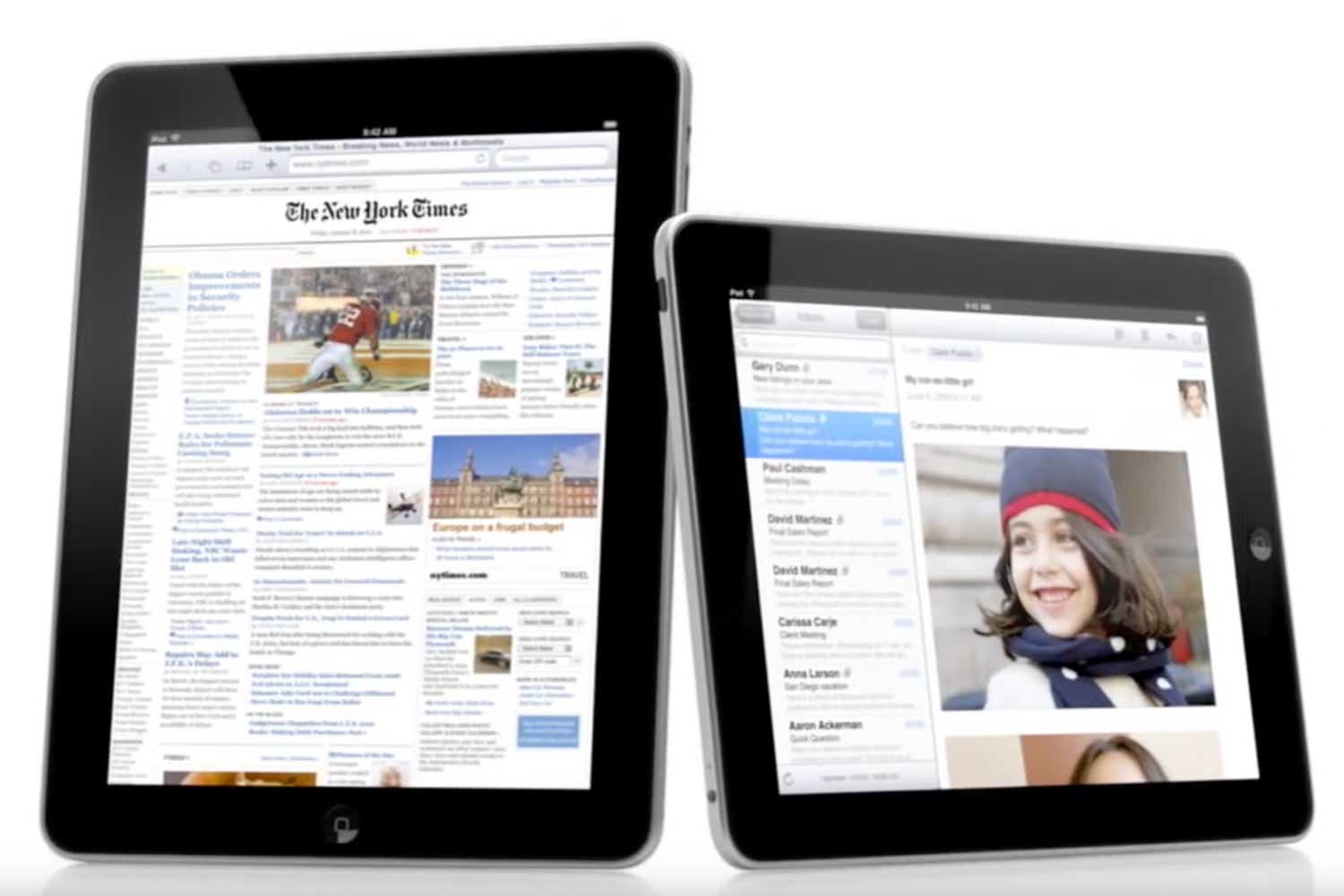 Read our full
iPad (2010) review