Are their jitters at Amazon headquarters today? The first spate of iPad reviews are out, and thus far Apple's tablet has received mostly high praise from the few who've used one. And with the iPad starting at $499, you've got to wonder if another slate-like gadget–the Amazon Kindle e-reader–is looking a tad overpriced at $259.
In fact, Piper Jaffray analyst Gene Munster is suggesting that Amazon slash the Kindle's price to $149, a bold move that might prevent the iPad from taking a bite out of Kindle sales, Tech Trader Daily reports. Munster says that Amazon must avoid a Kindle vs. iPad battle–one it would definitely lose–and focus instead on what it does best: e-commerce.
Munster has a valid point. Today's Kindle, despite its charms as an e-reader, appears hopelessly dowdy alongside Apple's slick, multitalented tablet. Its E-ink display may have ergonomic advantages, particularly for users who like to read outdoors on a sunny day, but it sadly lacks the sexy swagger of the iPad's larger and colorful backlit screen. And while Kindle is nearly half the price of the entry-level iPad, it's essentially a single-use device that may appear overpriced to many consumers.
Kindle Everywhere
Given Amazon's recent moves, it's unclear just how committed the e-tailer is to its Kindle hardware in the long run. The company last month unveiled an e-book shop and reader app for the iPad, a move that makes some 450,000 Kindle titles available to iPad users. And it's a safe bet that Kindle software will run on other upcoming tablets too, such as the HP Slate.
The message here is that Amazon wants to sell e-books to users of all computing devices–tablets, smartphones, laptops, desktops, and so on. The Kindle e-reader may have kick-started the e-book market, but Amazon is too savvy of an e-tailer to limit itself to just one platform.
One thing's for certain: Standalone e-readers must get cheaper–and fast. The iPad is one of many tablet devices we'll see this year, and newer models will no doubt undercut Apple's $499 entry point. High-end e-readers like the $399 Sony Reader Daily Edition will quickly seem antiquated and overpriced, relics from the pre-tablet era.
Will we soon see $50 e-readers? Probably not right away. Publishers, however, could offer cheaper e-readers by mimicking the subsidy model popularized by wireless carriers. So if you're planning to buy an e-reader, you might want to wait a few months. Prices could come tumbling down.
Contact Jeff Bertolucci via Twitter (@jbertolucci ) or at jbertolucci.blogspot.com
iPad (2010)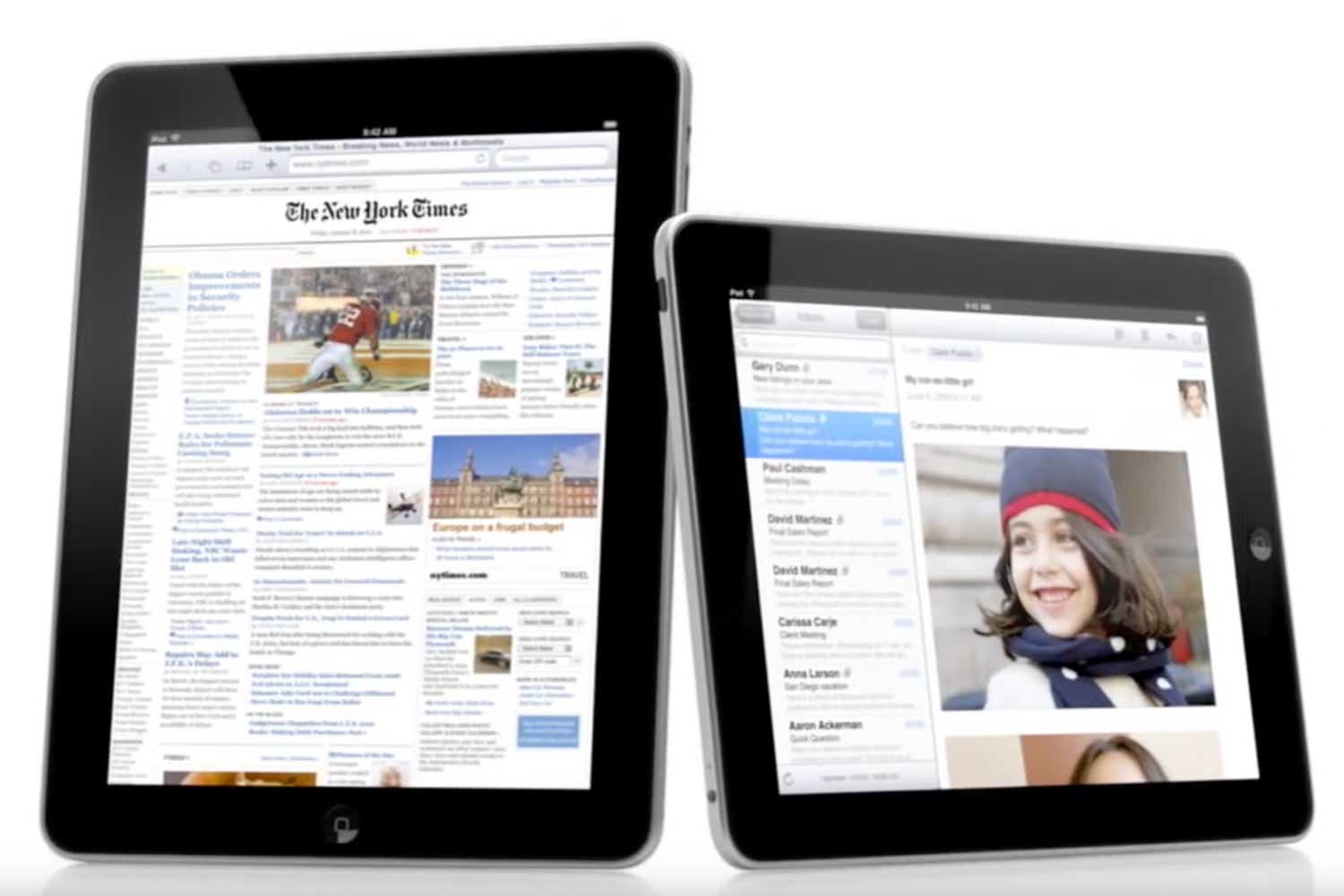 Read our full
iPad (2010) review