One of the most high-profile iPad apps that will be available on launch day is Marvel's comic book reader, which will let people buy and read current and past Marvel comics on Apple's iPad.
In a video shot by BoingBoing, each cell comes alive with smooth transitions, panning and zooming from one to the next. Readers can also flip through entire pages at a time, just like a real comic book, or scan through a thumbnail view along the bottom of the screen.
I talked to a couple of comic store owners and scanned a few comic enthusiast Web sites to gauge the reaction to this new way of reading. While retailers are predictably nervous about Marvel's iPad app and digital comics in general, comic fans seem to like the idea and the execution, but not the $1.99 price tag on every issue in Marvel's digital storefront.
"I can get back issues from my local shop for $1," wrote IanX on iFanboy.com. "Why would I pay $2 to get them online?" Other commenters said comics should cost less when there's no distribution or paper cost involved.
On the Comic Book Resources forum, jonnynyc was hoping for an all-you-can-read subscription model. "I just automatically assumed it would be subscription like the their online service," he wrote. "Charging two bucks for old comics you can easily find online for free is an embarrassing decision." Other forumgoers agreed.
As for store owners, John Robinson, co-owner of the Graham Crackers Comics chain in Illinois, said the iPad and other digital comics spell danger for his business, but not until the technology is cheaper and thinner. He noted the drawbacks of digital comics: You have to worry about battery life and keeping the hardware safe, you might tire of staring at a backlit screen, and specially sized or extra-large print comics won't look as good squished down to iPad size.
Robinson said he figures the transition to digital will take about 15 years. "I hope its a dismal failure, so here's hoping," he said.
Bernie Saavedra, who owns Gotham City Comics in New York, worried about piracy — already an issue for e-books — and said that while comics on the iPad might be convenient, the loss of human interaction when visiting a comic store isn't necessarily a good thing.
"As far as my business, I think it's an awful idea," he said. "We're not selling it, we're not making any money. We're the retailers who've been selling it for what, 70 years? … It's OK, but it's destroying an industry that's already beleaguered."
iPad (2010)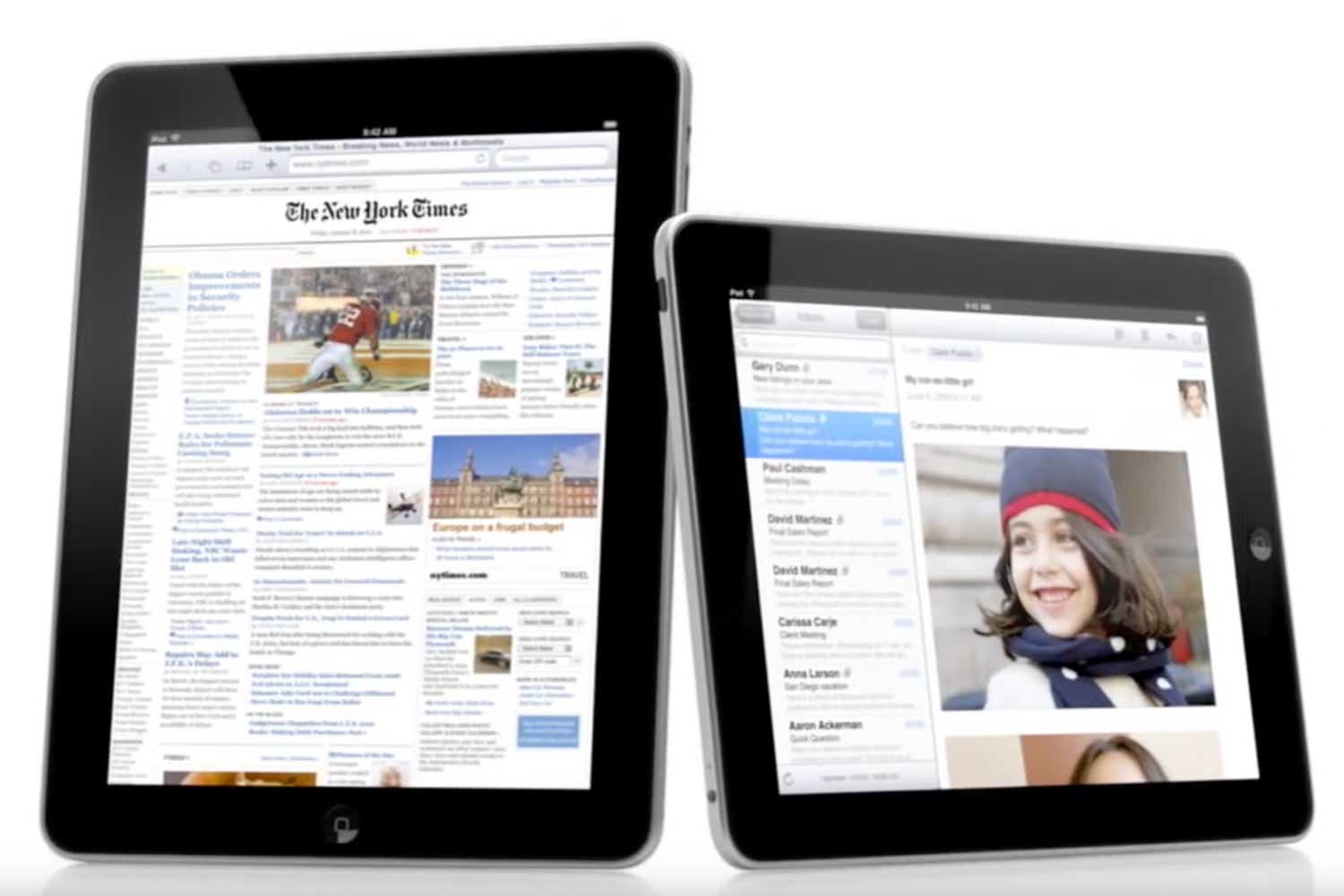 Read our full
iPad (2010) review