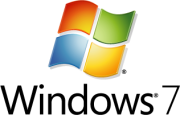 With dozens of Windows PCs available at retail, each preloaded with one of several versions of Microsoft's Windows 7 operating system, it's far too easy to buy a version of the OS that doesn't meet your needs. Maybe that bargain Acer Aspire One netbook you're eying runs Windows 7 Starter, but you'd prefer Windows 7 Home Premium, which adds the slick Aero interface, better media tools, and the ability to run more than three apps at once.
Or perhaps you're ready to buy a full-size HP laptop with Win 7 Home Premium, but you really need the enhanced networking and backup tools of Win 7 Professional. (In all, there are six versions of Windows 7.)
Well, Microsoft has a new promotion designed to tickle your upgrade bone at point of sale. Starting April 4, PC buyers will be able to upgrade to fancier version of Windows at a reduced price. Here's the U.S. price breakdown from the company's Windows Blog:
Windows 7 Starter to Windows 7 Home Premium: $49.99 (regular price is $79.99)
Windows 7 Home Premium to Windows 7 Professional: $79.99 (regular price is $89.99)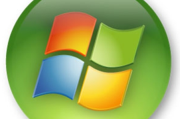 Since every copy of Windows 7 is really the Ultimate version (with all the bells and whistles) in disguise, the upgrade should be relatively quick and painless, Redmond says. Win 7 has a tool, Windows Anytime Upgrade, for just this purpose.
These deals are better than nothing, I suppose, but they're hardly barnburners. After all, a $10 savings isn't much of an incentive to upgrade to Win 7 Professional. And will customers who pay $250 for a cheap netbook want to shell out another $50 for Win 7 Home Premium? Will they understand the advantages of the pricier edition?
Microsoft's OS-upgrade deals are available at participating retailers for a limited time. In the U.S., the offer ends July 3.
Contact Jeff Bertolucci via Twitter (@jbertolucci ) or at jbertolucci.blogspot.com .