With the release of a new video demonstrating the formidable capabilities of the upcoming HP Slate tablet PC, followed by the leak of a document comparing the specs of the HP Slate and the Apple iPad head-to-head, battle lines are being drawn and passionate opinions expressed regarding which is superior. The problem is that the comparison is an apples to oranges one between devices with different target audiences and intended purposes.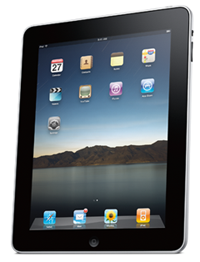 It is understandable to some degree because so much has been written (much of it by me) about the pros and cons of the Apple iPad as a business tool. Business professional purists are quick to condemn such claims, though, and equally quick to point out the many ways that the HP Slate, or any tablet not from Apple, is a real computer–more suited for grown-up business tasks. The thing is that both can be right and the two points of view are not mutually exclusive.
For example, I have two hardbound collections of paper on my desk. One is a book on information security, and the other is a notebook filled with blank pages. At first glance, the two appear similar but I can argue that the information security book is superior because it provides knowledge and information to improve my ability to protect and secure a computer network, or I can argue that the blank notebook is superior because it offers a versatile platform on which I can freely create whatever I choose.
The fact of the matter is that–outward appearances aside–the two collections of paper are not at all alike. They each serve entirely different purposes and each is good at what it does. Granted, I can choose to draw pictures on the pages of the information security book, or I can use the blank notebook to record tips and best practices for information security, so there is some potential crossover. However, the potential crossover is not a justification for a direct comparison.
Business professionals take company-issued laptops and use them for Solitaire, or playing Halo or World of Warcraft online. They shop eBay and Amazon from them. They view YouTube videos and play DVD movies on them. Nobody ever stops to accuse laptop computers of trying to be an Xbox 360 or an iPod Touch simply because it also has some entertainment potential.
Why is it then, that so many PC purists feel threatened by the Apple iPad? It is a consumer device built– first and foremost–for media consumption. Admittedly, it is engineered for music, and movies, and Web surfing, but with thousands of apps available–many of which provide business functionality–there is no denying that the iPad will also be used as a business tool by some.
I think the root of the issue comes down to old-school thinking regarding the line in the sand between consumer gadget and business machine. That line is gone. A device is a device is a device.
The main thing is that users don't want to have to carry, charge, sync, and update five different devices. Whether the platform of choice ends up being the Apple iPad, or the HP Slate, or some other device, business professionals–particularly road warriors–need something that can be both productive and entertaining rather than packing a notebook, and an e-reader, and an MP3-player, etc.
In the end, it is a personal and subjective choice to opt for a consumer-oriented entertainment device and figure out how to make it productive, or choose the business-capable tablet PC and try to emulate the entertainment experience.
Either way, both the Apple iPad and the HP Slate appear to be very capable devices that deliver what their target audiences are looking for. Just stop trying to compare them head-to-head because there is no "right" answer.
Tony Bradley is co-author of Unified Communications for Dummies . He tweets as @Tony_BradleyPCW . You can follow him on his Facebook page , or contact him by email at tony_bradley@pcworld.com .