Estimating the sales of Apple's iPad has been tricky for many industry analysts so far, but advertising firm Chitika thinks it has found a viable way to get hard numbers. While most analysts have been trying to estimate the number of iPads sold by including preorders of 3G iPads in their numbers, Chitika says it is, instead, calculating exactly how many iPads there are in the wild. And the answer is more than 600,000; 603,492 at the time of this writing, to be more precise.
Chitika has a running tally of iPad sales on its Web site, which approximates the number of new, unique iPads they see online and coming through the firm's extensive advertising network. The site also measures adoption by hour and by state, with California having the highest percentage of iPads in the country (19.4 percent).
Apple said on Monday it has sold over 300,000 iPads on Saturday, a number which didn't match some analysts' estimates, placed at up to 700,000 at some point. Chitika's number though, is much more realistic, with around 600,000 in the first six days of sales.
Chitika also suggests on its blog that the Wi-Fi-only iPad might not be seen as an Internet surfing device primarily, implying that many people are buying Apple's tablet for the apps, thus spending more time in the App store. Apple said iPad users downloaded over one million apps and 250,000 ebooks during the first day of sales.
More WiFi iPads will be delivered by Apple starting April 12th, to those who pre-ordered in the days before the April 3rd launch. Wi-Fi + 3G iPads are slated to arrive sometime in late April, and international availability is yet unannounced.
Meanwhile, the first batch of iPads is not running very smoothly. Some users reported issues with Wi-Fi connectivity, especially when their iPads come out of sleep mode. Apple acknowledged the problems, though the solutions offered are not working for all the affected users.
iPad (2010)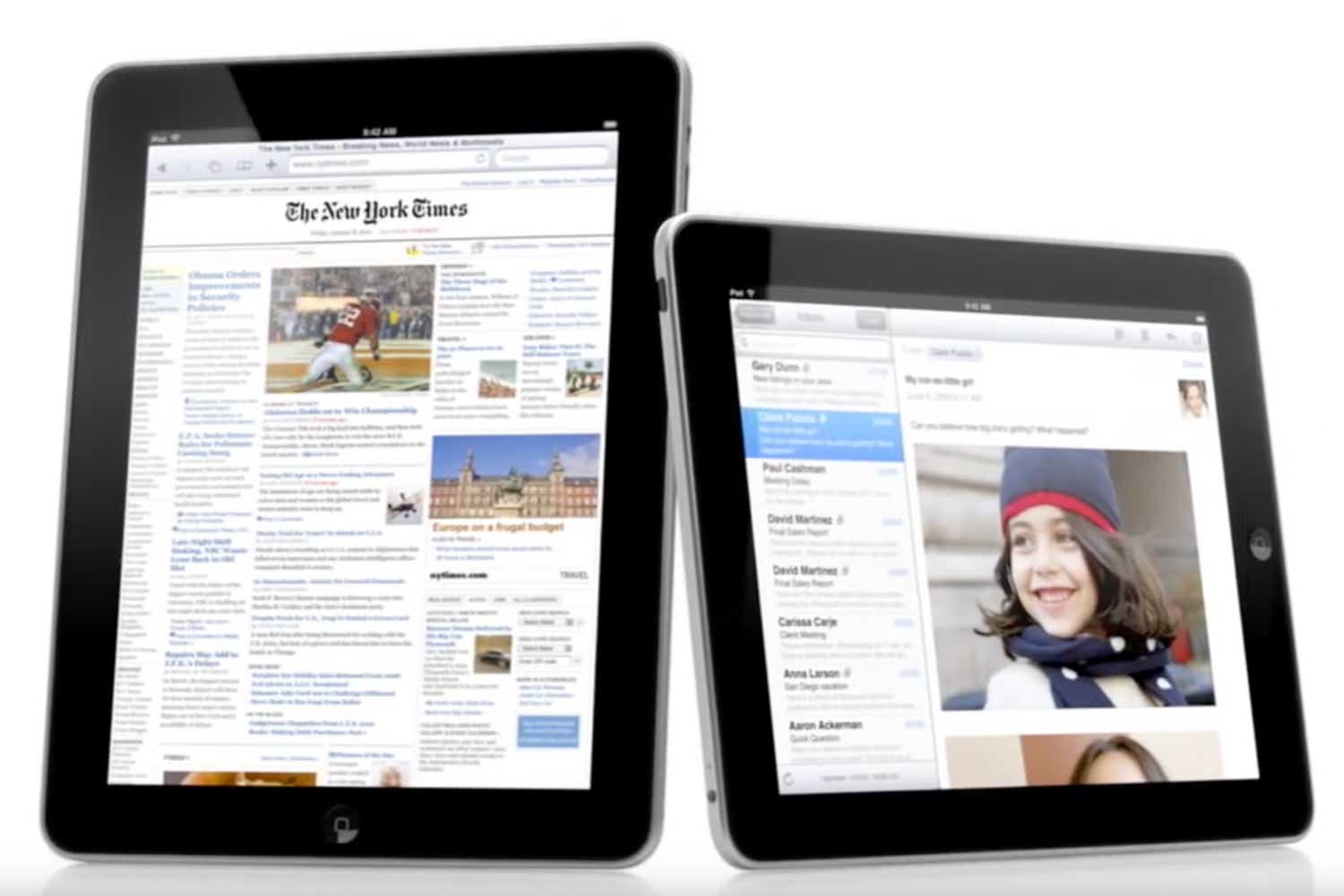 Read our full
iPad (2010) review