Twitter and Research In Motion have released an official application for BlackBerry users to interact with the popular microblogging and social networking site.
The two companies worked together to develop the free application, according to Kevin Thau, from Twitter's mobile products and partnerships team.
"When you talk about messaging and mobile phones, BlackBerry immediately comes to mind and it was no surprise to us that it has become one of the most popular mobile platforms for Twitter around the world," Thau wrote in an official blog post.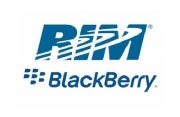 The application features real-time push of Twitter direct messages, browser integration for Web links in "tweets," an interface whose look-and-feel can be customized, recognition of Twitter @usernames linked to the users' profiles and a search engine.
The interface is available in English, French, Italian, Spanish, German and Brazilian Portuguese.
Social media companies like Twitter and Facebook are busy trying to strengthen mobile versions of their sites and mobile applications, as more and more people become comfortable with posting status updates, checking friends' profiles and publishing photos and videos from their smartphones.