Amidst all the hullabaloo surrounding the launch of Apple's iPhone OS 4.0, the contentious company from Cupertino is coming under fire for a quietly made change to its iPhone developer's agreement.
The change, first noted by John Gruber of the Daring Fireball blog, effectively prohibits developers from using any "intermediary translation" tools in building native iPhone applications. In simpler terms, programmers will be required to use only Apple's proprietary tools in creating their apps; they won't be able to translate their programs from other platforms as they'd previously been able to do.
In simpler terms yet, Apple's saying, "Do it our way, or don't do it at all," in an even more extreme fashion than it's ever said it before.
Apple's iPhone License and Adobe Flash
Apple's iPhone license change would cause numerous apps known to iPhone and iPad users to be outlawed. Among the highest profile victims are programs created with Adobe's Flash-to-iPhone compiler; some of the iPad-friendly magazine implementations we've been hearing about for months revolve around that technology.
So why is Apple revising its rules in such a restrictive way? There's no shortage of theories. Some say it's a bold new attack in Apple's ongoing battle against Adobe; others insist it's all part of Apple's mission to create the best possible user experience. Others yet believe it's part of Apple's effort to build a regime even more oppressive than China's.
(OK, that last one was a satirical suggestion. But let's be honest: It's not that far of a stretch.)
Apple iPhone Developer Backlash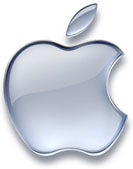 Regardless of the reason, current iPhone developers are wasting no time in voicing their thoughts on Apple's shift. Joe Hewitt, who programmed the iPhone's Facebook application, lashed out against the updated developer's agreement on his Twitter stream.
"So much for programming language innovation on the iPhone platform," Hewitt wrote. "It's so hard to reconcile my love for these beautiful devices on my desk with my hatred for the ugly words in that legal agreement."
Developer Hank Williams, meanwhile, questions whether Apple's change will lead to a legal challenge.
"This concept of what language something is written in is an insidious concept and strikes at the core of product development and of computer science in general," Williams stated on his blog. "Trying to control where something is originally done is attempting to control the thought process that yields a given result."
Apple's Closed Culture: Some Perspective
As for me, I've expressed my thoughts on Apple's closed and restrictive culture plenty of times before. And I know the response from Apple's most loyal defenders tends to be that Apple does these things so it can maintain a smooth and seamless user experience.
Rather than rehashing what's already been said, then, let me pose this question: What if it had been Microsoft making this same move? Declaring that developers could write programs for Windows using only its proprietary toolkit? Prohibiting all noncompliant creations (including, yes, Apple's own iTunes) from running on its systems?
Taken out of the context of Cupertino, it's easy to see why Apple's actions are out of the realm of reason — and, quite simply, out of line.
JR Raphael is a PCWorld contributing editor and the co-founder of eSarcasm. You can find him on Facebook: facebook.com/The.JR.Raphael