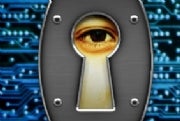 In the wake of high profile cyber-bullying cases — such as the one that led to a teenage suicide in 2006 — social networking sites have been tightening the belt on Internet security. Pushing itself to the forefront, Facebook has overhauled its Safety Center with descriptive information for teens, parents, law enforcement officials, educators and general users to help protect themselves against scammers, bullies and other riffraff.
Facebook formed a Safety Advisory Board in December 2009, comprised of organizations such as Common Sense Media, ConnectSafely, WiredSafety, Childnet International and The Family Online Safety Institute. As a result of this union, the Safety Center was born. (Click on image below to enlarge)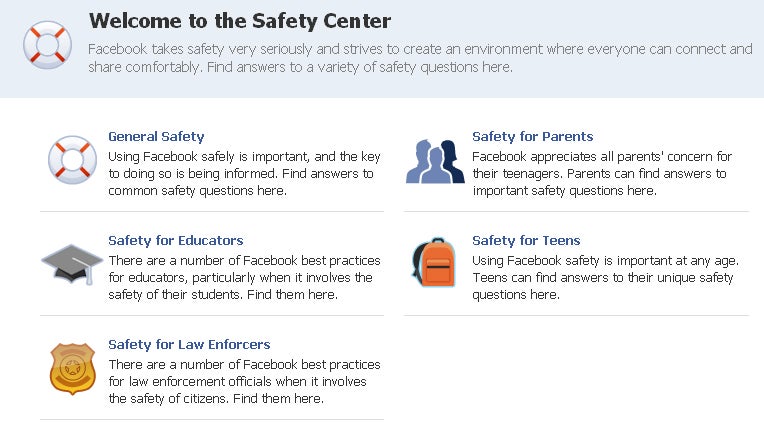 "There's no single answer to making the Internet or Facebook safer. That's why we're introducing new tools and advice for parents, educators and teens. We want our approach for improving safety to be as simple, easy and effective as our approach to improving Facebook's user experience. Our Safety Advisory Board has been a tremendous resource in developing this next generation of safety resources and offering us ideas for new initiatives. Going forward, you'll see even more powerful — and simpler — safety innovations coming from Facebook," said Elliot Schrage, Vice-President of Global Communications and Public Policy at Facebook, in a statement.
With a streamlined interface and honed topics for specific groups, the Safety Center provides a clean and informative experience. In the educators section, for instance, Facebook addresses concerns such as how students can report abuse, and how educators can separate their personal accounts from professional ones. Some of the information is general methods to protect one's privacy.
The law enforcement section contains guides on how to report sex offenders and terrorist activities. This could be a useful read for any Facebook user — or, on the opposite end of the spectrum, it could fuel paranoia amongst the overly cautious. Sex offenders have already been banned from social networking sites in some states, especially after MySpace was found to be hosting at least 29,000 in 2007 and it evicted 90,000 two years later.
Facebook's comprehensive Safety Center should set an example for all Web sites dedicated to connecting individuals across the Internet. And even though nobody really cares about MySpace anymore, the site should really get on the ball and update its own safety FAQ.