Apple iPhone news is heating up as an early jailbreak for iPhone OS 4.0 is released, and purported images of the back casing for the next iteration of the iPhone handset leak online.
The iPhone jailbreak masters at the iPhone Dev Team have released a beta version of the redsn0w jailbreak for iPhone OS 4.0, version 0.9.5, so that developers of applications for jailbroken iPhones can fix or improve their apps before Apple releases iPhone OS 4.0 later this year. Jailbroken iPhones have been around almost as long as the iPhone, but with each new iteration of the iPhone operating system hackers have become faster at developing exploits for jailbreak users.
Meanwhile, Apple rumor blog MacRumors recently posted images of what appears to be the rear shell of a new iPhone model.
Here's what's going on:
iPhone OS 4.0 Breaks Free
The Dev Team on Thursday released a beta version of its redsn0w jailbreak software specifically for iPhone OS 4.0 devices. Don't get too excited, however, as the Dev Team warns its redsn0w 0.9.5 beta release is meant for developers only. Regular users should not try to use this software, even if you have access to the iPhone OS 4.0 beta, because it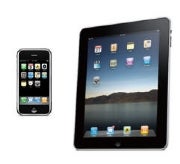 will break your carrier unlock and many of your jailbroken apps. You also shouldn't try using the beta release if you're using jailbreak software like yellowsn0w, blacksn0w or ultrasn0w. Redsn0w 0.9.5 Beta currently works only on iPhone 3G devices, and will not work for the iPhone 3GS or iPad, according to the Dev Team.
The Dev team says the redsn0w beta does not reveal any new information about the Dev Team's work to Apple, meaning that Apple likely won't be able to thwart redsn0w 0.9.5 when it is released to the public.
New iPhone Images
MacRumors received several images of a rear shell for a purported new iPhone device. The images reveal nothing new about the iPhone's overall design as the shell's cutouts look exactly the same as current iPhon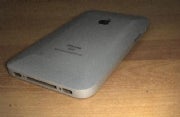 e models with spaces for a rear-facing camera, volume control, on/off ringer switch, speaker, mic, and connector port.
The only real difference between these images and current iPhone models is the backing's silver color that bears a striking similarity to the iPad. It's unclear what to make of these photos. On one hand, it's plausible that Apple would create a uniform look for the backing of similar devices like the iPhone, iPod Touch and iPad. Then again, MacRumors says the image metadata indicates these photos "passed through" Photoshop CS4, suggesting the photographer may have altered the images. What do you think? Are these legit photos or another set of fakes in a long line of Apple product forgeries?
Apple is expected to release a fourth version of its super-popular iPhone handset this summer, and the latest rumors suggest the new device may be getting a 5 megapixel rear-facing camera, a front-facing camera for video conferencing, improved screen resolution and a faster, Apple-developed processor.
Connect with Ian on Twitter (@ianpaul).