Microsoft announced the public beta of Windows Intune, a cloud-based Windows management and security platform aimed primarily at small and medium businesses. The beta is open to the first 1,000 organizations from the United States, Canada, Mexico, and Puerto Rico that sign up.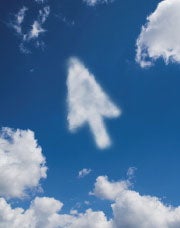 The Windows Intune service will provide small and medium businesses with a cost-effective, cloud-based solution to manage updates, monitor Windows endpoints, track hardware and software inventory, set security policies, provide remote assistance, and protect endpoints from malware–all from a simple Web-based console.
The service is targeted at business customers with between 25 and 1000 endpoints to manage. Brandon Leblanc wrote in a post on The Windows 7 blog "Many of these companies don't have the resources or budget to setup and maintain an on-premise desktop management infrastructure and they want enterprise-class solutions."
Leblanc added "They've been coming to us asking for a solution that will meet their specific needs and budget. At the same time, we are seeing medium-sized businesses increasingly turn to cloud solutions. They are doing this because it gives them new IT capabilities with lower upfront investment and without the restrictions of traditional on-premise infrastructure."
The Windows Intune agent software must be installed on the endpoints being managed. Windows Intune will work with, monitor, and maintain the professional and enterprise versions of Windows XP, Windows Vista, and Windows 7.
However, one of the benefits of Windows Intune is the right to upgrade all Windows Intune endpoints to Windows 7 Enterprise edition–allowing organizations to standardize all endpoints on a single operating system platform. Windows Intune customers will also be eligible to upgrade to future versions of Windows, or downgrade to any prior Windows versions still supported.
Windows Intune also allows small and medium businesses to leverage a cloud-based infrastructure to take advantage of enterprise-class tools and services included in the Microsoft Desktop Optimization Pack (MDOP). Aside from the Windows 7 Enterprise rights, Windows Intune customers also have access to Microsoft tools such as Microsoft DaRT (Diagnostics and Recovery Toolkit), Microsoft AGPM (Advanced Group Policy Management), Microsoft App-V (Application Virtualization), Microsoft Med-V (Enterprise Desktop Virtualization), Microsoft System Center DEM (Desktop Error Monitoring), and Microsoft AIS (Asset Inventory Service).
Microsoft is not offering a managed endpoint maintenance or security service with Windows Intune. With Windows Intune, Microsoft hosts and maintains the server infrastructure in the cloud, but customer organizations administer and manage their own networks and endpoints.
A fully managed service would relieve the customer of the entire burden–leaving the monitoring, updating, and protecting of PC endpoints to the service provider. With Windows Intune, customers will still need to have designated personnel responsible for overseeing and administering the endpoints, but without the need to invest in the server and network infrastructure that make up the backbone.
Microsoft partners could conceivably resell Windows Intune as a fully-managed service to customers. With Microsoft providing, updating, and maintaining the Windows Intune infrastructure, and the Microsoft partner providing the IT administrator role that oversees the endpoints for customer networks.
Organizations have until May 16, 2010 to register for the beta. Microsoft intends to launch general availability of Windows Intune within a year, but no pricing or availability details are available at this early stage.
Tony Bradley is co-author of Unified Communications for Dummies . He tweets as @Tony_BradleyPCW . You can follow him on his Facebook page , or contact him by email at tony_bradley@pcworld.com .