Few people doubt that 2010 will go down as the year the tablet computer took off. On April 3, the first day of sales, Apple sold 300,000 iPad tablets to eager buyers. Weeks later, Apple announced that it would delay by one month the international launch of the iPad because it couldn't keep up with domestic de­­mand. Meanwhile, other tech companies are gearing up to ride the wave by prepping their own tablet PCs.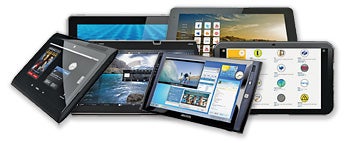 Rivals to the iPad include tablets that carry Google's Android operating system, Flash video, multitouch screens, front-facing cameras, and multitasking support. These models offer alternatives to the iPad, which lacks key features such as Adobe's multimedia Flash technology, a camera, and a built-in USB port.
Will tablets become the go-to-gadget when you want to kick back and browse the Web, check e-mail, read an e-book or magazine, play games, or watch a movie? Tablets have tanked in the past. Yet IDC, a market re­­search firm, projects that the category of media-centric tablets may sell as many as 15 million units in 2011.
Analyst Bob O'Donnell of IDC says that Apple rivals will struggle to match the iPad's slick touch interface, unique content (such as iBooks and iTunes), and thousands of App Store applications. "Success is pinned on the amount of apps you can offer tablet users," O'Donnell says.
But what iPad alternatives lack in apps they make up for in hardware specs. They will offer a broader choice of shapes and sizes, along with Webcams (for video chat), USB slots, and HDMI ports. Some upcoming tablets will pair Windows 7 with an Intel Atom processor, or match nVidia's Tegra 2 chip with Linux or Google's Android OS. Multitasking? Check. Flash video? You bet.
For full spec details, see: Slate Wars: 15 Tablets That Could Rival Apple's iPad
Google is said to be building a tablet that will run either its Android platform or the Web-centric Chrome OS. Microsoft may be developing a paperback-size dual-screen device, dubbed the Courier, that may be more of a pen and touch-controlled digital journal/eReader than an iPad-style media tablet.
Meanwhile, Toshiba and Asus will hedge their bets by building both Google- and Windows 7-based tablets. Toshiba has its eye on late 2010, while Asus is likely to unveil new devices (perhaps even a Chrome OS slate) this June at Computex–Asia's largest tech show.
Apple has done the tablet market a favor, according to Jeff Orr of ABI Research. He believes that the iPad has raised the public profile of the media tablet category. By 2015, ABI Research estimates, 57 million tablets will be sold annually. Here's a look at some of the tablets, besides the iPad, that may be popular in the year ahead.
HP's Slate PC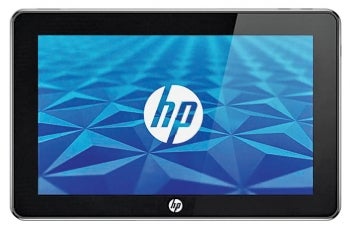 It doesn't have an official name yet, but HP's slate PC is already turning heads. It runs Windows 7 and supports hardware-accelerated Flash video, and may cost between $549 and $599. Specs include an 8.9-inch (1024-by-600-pixel) display, HDMI output, 32GB or 64GB of storage, a USB 2.0 port, a SIM card slot, and two cameras: a VGA Webcam on the front, and a 3-megapixel camera on the back. HDMI output comes via a dock accessory. Basically, it's a netbook squeezed into a slate design. Also on board: a 1.6GHz Intel Z530 Atom CPU, 1GB RAM, and 802.11b/g Wi-Fi.
HP reportedly is working on a range of tablets–one a mini Android device intended to compete with the 5-inch Dell Streak.
Dell Streak (or Mini 5)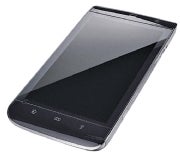 Dell has confirmed its plans for a "family of tablets," led by this Android 2.x handheld. Its 5-inch multitouch screen is more pocket-friendly than those on rival slates, yet it's larger than most smartphone displays (yes, the Mini 5 can make calls). It comes with a 1GHz Snapdragon CPU, a 5-megapixel camera on the back, a front-facing camera (for video chat), and GPS. The 5-inch Streak will arrive around midyear, to be followed–closer to 2011–by 7- and 10-inch models.
Next: JooJoo, Microsoft Courier, Lenovo IdeaPad U1, Notion Ink Adam
Fusion Garage JooJoo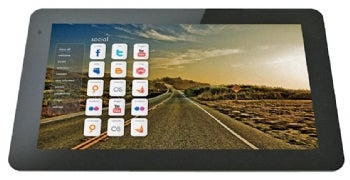 Available now, the notorious CrunchPad-turned-JooJoo tablet has a big 12.1-inch capacitive multitouch display, runs Ubuntu Linux with a custom interface and supports Flash video. Early reviews have criticized the choppiness of its Flash video playback, and noted that $499 is pricey for a browser-only 4GB tablet (its apps are all Web-based). Key specs include a 1.6GHz Intel Atom CPU, nVdia Ion graphics, 1GB of RAM, 802.11n Wi-Fi, and Bluetooth.
Microsoft Courier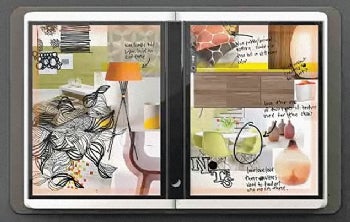 Microsoft's Courier–a folding dual-screen digital journal–has the potential to match Apple in user interface innovation…if it ever makes it off the drawing board. Tech blog, Engadget, cites an "extremely trusted source" as saying that the Courier is on track for the second half of 2010. It will reportedly use nVidia's Tegra 2 chip, and the same OS platform as Microsoft's Zune HD and Windows Phone 7 handsets.
Lenovo IdeaPad U1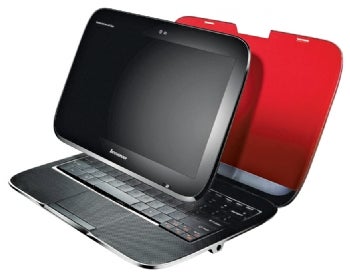 As a laptop, the IdeaPad U1 runs Windows 7 with a 1.3GHz Core 2 Duo SU4100 chip. But pop the screen off, and the machine instantly becomes a multitouch tablet running its own widget-style Linux interface. And get this: Some tasks, such as open Web pages, automatically continue between both modes. The keyboard base can operate independently, the screen includes 3G, and Lenovo rates the unit's battery life at about 8 hours. It sounds great, but the U1's popularity could hinge on its price and on how responsive its resistive display is to touch. The Lenovo IdeaPad U1 is expected to arrive in early June for around $1000 without carrier subsidies.
Notion Ink Adam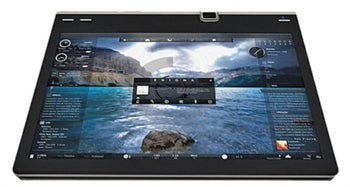 Everything about this device screams innovation. Designed in India, the Adam uses a multitouch-enabled 10.1-inch "transflective" screen from Pixel Qi that switches between sunlight-friendly e-paper and color LCD modes as needed. It also has a 3.2-megapixel, 180-degree-swivel camera; a high-def-video-capable Tegra 2 processor; an HDMI port; 3G; and GPS. It has been previewed running Android 2.1. A cheaper (and thinner) standard screen version will also be available this summer when the Adam launches in June or July for between $327 and $800.
Next: Netbook Tablets, ExoPC Slate, ICD Ultra, Archos Devices
Netbook Tablets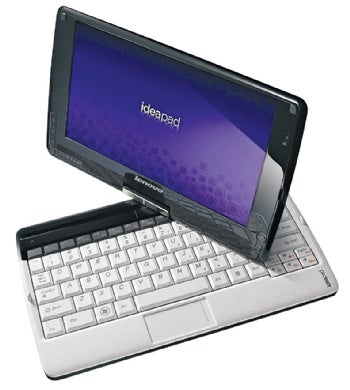 If you'd like to flick through Web pages or e-books by touch, but you don't want to give up your physical keyboard, a netbook equipped with a swiveling screen may be a good compromise. Over the next few months, several new "netvertibles" will emerge, including the Lenovo IdeaPad S10-3T (available now), the Viliv S10 Blade, the Asus Eee PC T101MT, and the Gigabyte Touch Note T1000P. Each will have a 10.1-inch multitouch display, will run Windows 7, and will cost around $500 bucks. That's cheaper than standard 12.1-inch convertibles such as the HP Touch­Smart tm2t and the Lenovo ThinkPad X201T–both of which are multitouch capable.
ExoPC Slate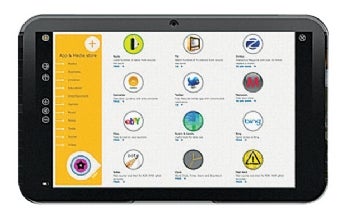 The ExoPC Slate–a Windows 7 slate with a custom touch interface, an 8.9-inch (1366-by-768-pixel) multitouch screen, netbook-like specs, and Flash support–was scheduled to arrive at the end of March, but Exo­PC postponed the launch to June or July. To upgrade specs against the rival HP Slate, perhaps? Whatever the reason, the ExoPC Slate will include at least a 1.66GHz Intel Atom N450 processor, 2GB RAM, 32GB or 64GB of storage, Intel GMA500 graphics, a front-facing 1.3-megapixel camera for videoconferencing, 802.11n Wi-Fi, two USB 2.0 slots, and a mini-HDMI output. The unit is due in the summer of 2010, with prices starting at $599 (32GB).
ICD Ultra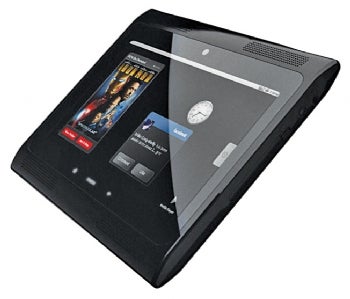 Innovative Converged De­­vices' Ultra is expected to start at just $250 (without carrier subsidies) when it reaches the market at midyear. Verizon used an Ultra in January to demonstrate its next-generation 4G LTE wireless network; and the Ultra's big brother (the 15.6-inch ICD Vega) is headed to T-Mobile in the UK before the end of the year. Specs include a 7-inch resistive single-touch display (with a resolution of 1024 by 600 pixels or 800 by 480 pixels; capacitive versions are expected as well), a 1GHz nVidia Tegra 2 (Tegra T20) CPU, 256MB of RAM and 512MB of ROM, 4GB of internal flash memory (nonremovable), 802.11b/g Wi-Fi, Bluetooth, mini HDMI output, FM radio, and 3G and GPS options.
Archos 9 PC Tablet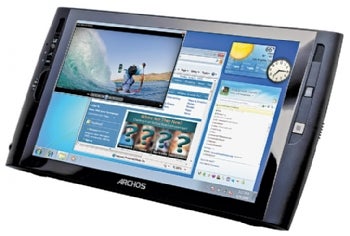 On paper, the Archos 9 looks impressive, thanks to a 1.2GHz Atom Z510 CPU, 1GB of RAM, a 60GB hard disk, Windows 7, a front-facing Webcam, Flash support, and a price of $549. But its 8.9-inch display is resistive and lacks multitouch, and the company hasn't made Windows 7 any more finger-friendly. Archos also sells 7- and 5-inch Android-based tablets/mobile Internet access devices, and recently announced the Archos 8 Home Tablet–essentially, an 8-inch touchscreen photo frame that runs Android.
PCWorld senior news editor Tom Spring contributed to this report.