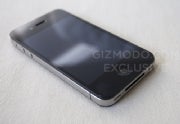 The latest on that alleged iPhone 4G prototype: Brian Lam, Gizmodo's editorial director, has published an official letter he received from Apple requesting that the device be returned immediately. Gizmodo believes that such official communication proves the device is real. However, it should be noted that this does not necessarily mean that the device is the next iPhone–just that it's an Apple prototype of some sort.
How the Phone Was Found
The iPhone 4G prototype–at least, that's what Gizmodo assumes it is–was reportedly found by an anonymous bar-goer at Gourmet Haus Staudt, a German beer garden in Redwood City, near San Francisco. The phone was discovered on a barstool at midnight on Thursday, March 19. The person who found the phone asked around the bar to see if anyone had lost an iPhone 3GS (the phone had a case on it that made it look like a 3GS), but nobody claimed it. The person then unlocked the phone and found the Facebook page of Apple software engineer, Gray Powell, still signed in. The person decided to try to return it in the morning.
Gizmodo says that the person woke up to find the phone dead–thanks to Apple's MobileMe service, which allows users to wipe their stolen iPhones of all data, remotely. The person then noticed the phone looked different from other iPhones–for one thing, it had a front-facing camera–and managed to remove the "disguise" case. Upon discovering that this iPhone was not like any other iPhone out there, this person promptly forgot their promise to find Gray Powell and return the phone, and started selling to the highest bidder.
Checkbook Journalism
Did Gizmodo shell out $5,000 for its exclusive lost iPhone 4G story?
Yes, says head of Gawker Media (the publisher of Gizmodo) Nick Denton, who tweeted earlier Monday, "Yes, we're proud practitioners of checkbook journalism. Anything for the story!" and "Does Gizmodo pay for exclusives? Too right!"
According to AOL's Daily Finance, Engadget had the chance to bid after it published the first fuzzy photos of the phone, but declined. Engadget editor in chief Joshua Topolsky says he doesn't believe in checkbook journalism as "it encourages awful behavior in tipsters."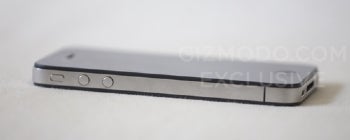 This is not the first time Gawker Media has paid for a story, either–in October 2009, Gawker reportedly paid a 25-year-old researcher for the confirmation that the (by then, infamous) "Balloon Boy" story was a hoax. Also, in January 2010, Gawker's tech blog Valleywag offered up to $100,000 for concrete details on the (then rumored) Apple tablet: $10k for pictures, $20k for video, $50k for pictures or video of Steve Jobs holding one, and $100k if you could put it in Valleywag's hands for an hour.
Apple wasn't too pleased with Valleywag's "Scavenger Hunt," however, and immediately sent Valleywag's editor in chief a letter saying that Valleywag had "crossed the line" by offering "a bounty for the theft of Apple's trade secrets," and demanded that Valleywag immediately discontinue the hunt. Which is why, of course, it's curious that Apple hasn't spoken up with regards to this latest "leak," if it is, in fact, that.
Legal Fallout
The Daily Finance also suggests that Engadget may have been worried about the potential repercussions of buying a supposedly "lost and found" item. After all, California Penal Code Section 485 states:
"One who finds lost property under circumstances which give him knowledge of or means of inquiry as to the true owner, and who appropriates such property to his own use, or to the use of another person not entitled thereto, without first making reasonable and just efforts to find the owner and to restore the property to him, is guilty of theft."
Since the person who found this prototype did see Gray Powell's Facebook page on the iPhone, and did plan on returning it to Powell (before, you know, Gizmodo accidentally dropped $5k their way), one could argue that, in accordance with Section 485, the phone was stolen.
Perhaps that's why our anonymous tipster wanted to stay anonymous.
As for Gizmodo? When Computerworld asked Denton if he and Gizmodo were worried about the potential ramifications of publishing what could be considered Apple trade secrets, Denton simply cited a January 2008 lawsuit by the Church of Scientology (when Gawker posted clips of a "private religious event") and said, "Formidable though Steve Jobs may be, the Church of Scientology has a more vicious reputation for litigation."
Ultimately, Gizmodo may have dropped $5k for a supposed iPhone 4G prototype–but it's racked them up over 10 million page views, according to Site Meter. And as for the prototype, what do you think of the revised design?