One of the best turn-based 4X strategy games ever made, Master of Orion 2, is now available from GOG, aka Good Old Games, and here's the phonetically cool kicker: It comes with the original Master of Orion, too.
Yep, for just $6, you can own them both, and yep again, they'll work on Windows XP, Windows Vista (both 32- and 64-bit). Don't fret Windows 7 users, the games, which use the DOSBox x86 emulator, should work fine in XP or Vista compatibility mode, and at least one enterprising GOG user's already posted a how-to for anyone who'd rather run the Windows-native, DirectX supported alternative (note the latest fan patch 1.40 only works with the DOS version).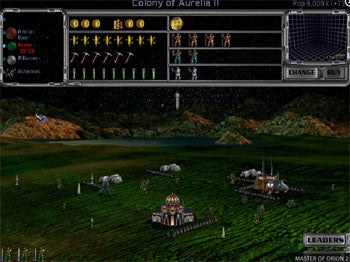 Thank GOG for reaching out to Atari, and Atari for agreeing to make these games available once more. The two announced the deal a few weeks back. Both Master of Orion games were originally published by defunct developer MicroProse–Master of Orion in 1993, Master of Orion 2 in 1996. MicroProse launched in 1982 courtesy Bill Stealey and Sid "Civilization" Meier, going on to publish watershed PC games like Pirates, Railroad Tycoon, Falcon 4.0, and X-COM (see 'BioShock 2 Creator Revives XCOM After More Than Decade'). The company shuffled through various acquisitions during the 1990s, landing with French publisher Infogrames in 2001 before closing shop in 2003. Infogrames changed its name to Atari in May 2009 after licensing the name from Atari Inc. in 2003 and outright acquiring Atari in 2008.
Also released as part of GOG's publishing deal with Atari is Outcast, Infogrames' end-of-century action-adventure about aliens, black holes, and parallel universes. You can grab it for $6 as well, along with the soundtrack, a "making of" video, and a collection of "Outcast outtakes."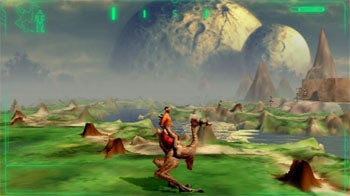 Best of all? Both games are DRM-free, like everything in GOG's library. Once you've bought a game, you can download it as often as you like.
Up next, Master of Magic, MicroProse's once bug-riddled, AI-obtuse turn-based fantasy game that eventually came into its own several patches (and roughly a year) down the line.
Follow me on Twitter (@game_on)