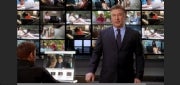 According to the LA Times , Hulu will be implementing a subscription plan (dubbed "Hulu Plus") for access to content older than the latest five episodes of TV shows. The plan will reportedly cost around $10 and may be introduced as early as May 24, according to insider knowledge.
Now, before everyone starts sounding off about the absurdity of paying for entertainment, let's take a step back and look at this rationally.
Will a paid subscription plan really affect the lives of most Hulu users?
At the moment, almost all of the TV shows on Hulu post a maximum of five or six trailing episodes from the most recent season–and, according to the report, these episodes will still be available for free. It's only the older content (some shows, such as American Dad, Bones, and Lost, post episodes from past seasons) that you'll have to pay for. So, as long as you don't want to re-watch the entire second season of Lost (and really, who wants to get into that again?), your Hulu experience probably won't be affected.
Is $10 too much to pay for on-demand content?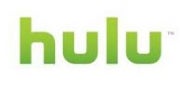 Well, sure, you might say, I can watch all of these shows on my TV for free. Except, of course, for the fact that cable–and all of the hot shows are on cable–isn't free at all. A yearly Hulu Plus subscription will set you back about $120–a yearly cable subscription will likely set you back $300 (assuming your cable price is absurdly low, at about $30/month) or more. Not to mention, a cable subscription won't have nearly as many on-demand options (if any) as Hulu does.
Also, if you enjoy on-demand content and fancy saving about $12 over the course of a year, a $9 Netflix subscription will allow you to watch all the streaming Netflix content you can handle–as well as the ability to rent actual DVD's. You can even stream Netflix content onto your TV through your Xbox, PS3, and Wii.
Is this the end of free streaming video as we know it?
Don't be so dramatic. There are still plenty of places to get your TV fix without paying for it. Here are a few of my favorite sites for free streaming video:
Sidereel: Sidereel is a link-aggregator (doesn't host content, but points to it) that always has great info. Sidereel features links to Hulu, NBC, Fancast, and Amazon, but also has a "Get more links" option for each episode that will direct you to Netflix, Megavideo, or Linksynergy.
Note: The great thing about Hulu is that everything is above board. If you're thinking about watching your favorite TV show on a user-upload site Megavideo, you should know that it's likely there less than legally.
TV-Links.CC: TV Links is another good link site–along with TV shows, it also features movies, cartoons, anime, and live TV. This site is not as reliable as Sidereel, but it does allow viewers to vote links up and down, depending on whether the links worked or not.
Joost: Joost features hosted content–it doesn't have the popular TV shows that are on Hulu (no Glee or Lost). Joost is great for those of you who are looking for something new to watch–there are a lot of oldies-but-goodies, including Rocky and Bullwinkle and The Lone Ranger. Also, all of the content is top-quality.
SurfTheChannel: SurfTheChannel is another link site, and features links from Hulu, Vureel, and Megavideo.
So, there you have it. Perhaps the Hulu Plus subscription is not that big of a deal after all. There are still plenty of places online to get free, high-quality TV, and either way, $10/month is a heck of a lot cheaper than cable!