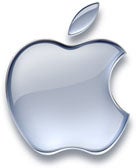 Apple co-founder Steve Wozniak wrote a guest post for Gizmodo recently claiming that Apple engineer Gray Powell was not fired for losing an iPhone prototype in March. Wozniak's brief post also tells the tale of how another Apple engineer lost his job for showing off an iPad to Apple's cofounder just hours ahead of the device's April 3 launch. Wozniak's post offers an interesting, albeit brief, look behind the scenes at Apple, and reinforces the stereotype of Apple's deeply paranoid and overly secretive corporate culture.
A.J. the Engineer
Wozniak claims that shortly after midnight on April 3, the day the iPad would be available for sale, an Apple engineer, identified as A.J., gave Wozniak an iPad 3G to try out for just two minutes. Apparently, the engineer believed this was allowed since he had received an e-mail stating that after midnight on April 3, Apple employees were allowed to use iPads outside of Apple's "secure area." For sharing his iPad 3G with Wozniak A.J. was fired, according to Wozniak.
Wozniak said he did not know it was a 3G model the engineer was showing him, and the Apple cofounder says he would have told A.J. not to show him the device had he known. Presumably, this is significant because the iPad 3G was not set to launch on April 3 — it will be launching on Friday, April 30 — and may have still been subject to Apple's strict secrecy policies.
Wozniak's post had very little to say about Powell only that, as far as he knows, the young engineer still has a job to go to every morning at 1 Infinite Loop.
Famiglia Mela
Gizmodo's John Herman has an interesting interpretation of Wozniak's story, arguing that, in Apple's view, there was a significant difference between showing the iPad to Wozniak and losing an iPhone in a bar. A.J., Herman conte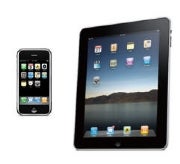 nds, was fired because he deliberately showed the device to someone who was not authorized to see it. Powell, on the other hand, made an honest mistake when he lost his iPhone prototype, so he was allowed to keep his job. Herman ends his analysis by comparing Apple's closed and secretive society to the Corleone family in The Godfather, and accuses Apple of not having a culture of innovation, but one of fear.
But what's strange about this whole story is that Wozniak, who is an Apple cofounder, employee (Wozniak identifies himself as an Apple employee), and shareholder, is reporting on his own company as though he were an outsider. In his Gizmodo post, Wozniak says he learned about the status of Powell and A.J. through sources at his own company. Wozniak also says he "never prods [his] Apple friends" into giving him details about any unreleased Apple products. It seems odd to me that Wozniak wouldn't have an inside channel to Apple's product development, or at least the ability to get his hands on an announced but unreleased product, simply by virtue of being a company cofounder.
Perhaps his role as Chief Scientist at Fusion-io, a cloud storage company, means he can no longer be privvy to Apple secrets. Or maybe, Apple really is as closed a society as the fictional Corleone family. And just because you're part of the family doesn't mean you're part of the inner circle. Of course, that begs another question: If Apple is the Corleone Family and Steve Jobs is Don Corleone, who does that make Wozniak? Fredo?
Connect with Ian on Twitter (@ianpaul).