Windows 7 has been a tremendous success thus far–both as a standalone or upgrade operating system, as well as in driving PC sales. However, the fact remains that there are tens of thousands of small and medium businesses that are shackled to Windows XP due to custom applications that are not compatible with the newest Windows OS.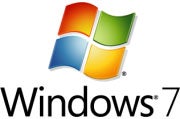 Microsoft is aware of this hurdle, and it has partnered with UK-based ChangeBASE to launch a new service called AOK for Small and Midsize Businesses–or AOK4SMB for short. With AOK4SMB, SMB customers can validate that custom applications will work with Windows 7, or have them automatically modified to be compatible with Windows 7.
The service uses a subset of the AOK tool developed by ChangeBASE–a leader in automated application compatibility and remediation software. Simply go to the AOK4SMB site, register an e-mail address, complete a brief submission form, and upload your existing MSI file for analysis.
Within minutes, the AOK4SMB service will e-mail back a PDF file confirming that the MSI file is compatible with Windows 7, or a new MSI file that is compatible. The new MSI file is actually the original MSI file, with a wrapper file which addresses the compatibility issues, but retaining the same name as the original file submission.
SMBs with applications that pre-date MSI files have a little extra work to do. Installation files that are EXE or other file types will have to be updated or converted to MSI files before they can be submitted to the AOK4SMB service.
"We recognize small- and midsize-business customers have a unique and diverse set of needs and they don't have time to think about technology for technology's sake. Customers tell us they need an easy way to make sure their applications will work with Windows 7 Professional," said Sandrine Skinner, director of SMB product management for the Windows and Windows Live Division at Microsoft in a joint press release for the new service. "We continue to act on this feedback, and we're excited to be working with ChangeBASE to make it even easier for customers to run their applications, so they can focus on what matters most–their business. This is one more resource available so they can easily migrate to Windows 7 Professional with no disruption to their business."
"The ability to ensure application compatibility when migrating to a new operating system is crucial for any organization," said Colin Gray, global sales director for ChangeBASE in the press release. "AOK4SMB enables SMB partners and IT pros to embrace the benefits of Windows 7 Professional by quickly assessing and reporting application compatibility issues and uniquely automatically fixing the majority of issues found. The fact that this tool is online and free makes the process easy."
The service is free…for now. Microsoft and ChangeBASE are providing AOK4SMB free through the end of July. At that time, Microsoft will evaluate the demand and success of the service to determine whether to extend it as a free service, or perhaps convert it to a fee-based service instead.
The fact is that Windows 7 offers a number of performance and productivity improvements over Windows XP, and it is a significantly more secure operating system platform. If custom applications built to run on Windows XP are holding you back from adopting Windows 7, why not give the AOK4SMB tool a try? What have you got to lose?
Tony Bradley is co-author of Unified Communications for Dummies. He tweets as @Tony_BradleyPCW. You can follow him on his Facebook page, or contact him by email at tony_bradley@pcworld.com.