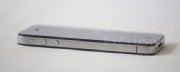 Gawker Media's Gizmodo knew it had a hot story when it gained access to a prototype of Apple's upcoming fourth-generation iPhone. But it seems likely that even the folks at the gadget blog could not have predicted just how much attention its series of exclusive reports on the iPhone 4G would garner.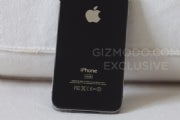 Gizmodo recently revealed that officers from California's Rapid Enforcement Allied Computer Team (REACT), a special task force of police officers and federal agents created to combat computer-related crimes, raided the home of Gizmodo Editor Jason Chen last Friday. The police seized an assortment of computer equipment including five computers, three external hard drives, one HP MediaSmart Server, an Apple iPad, and other devices.
The police investigation stems from a series of articles that Gizmodo began running on April 19 about a next-generation Apple iPhone that the gadget blog had obtained after it was lost by an Apple employee in a California beer garden. It was later revealed that Gawker Media paid $5000 to obtain the phone from the anonymous person who found the device at the bar. Gizmodo has since returned the phone to Apple.
The online reaction to the police search of Chen's home has so far been swift, often over the top, and always entertaining. Here are the highlights so far:
Conspiracy Theory #1: Apple Did It
John Cook of Yahoo News was one of the first out of the gate Monday night with a conspiracy theory tying Apple to the decision by law enforcement to raid Chen's home. Apple sits on REACT's steering committee, according to Yahoo News, and provides REACT and its officers with ", and internal support." Cook points to a purported phone call made by Apple CEO Steve Jobs to Gawker Media chief Nick Denton to demand the purloined iPhone back, and wonders if Apple didn't "sick its high-tech cops on Chen" in reaction to the whole mess.
Fireballs and Mythical Beasts Respond
Cook's report did not sit well with Daring Fireball blogger John Gruber and Macworld's mythical pundit, the Macalope, two well known Apple pundits and prognosticators. Gruber takes issue with Cook's characterization of Apple as a kind of puppet master directing REACT's actions, and points out that, regardless of Apple's involvement with REACT, the company cannot influence the district attorney's decision to investigate a reported crime. "This is a criminal investigation, not a civil lawsuit. Apple gets to decide whether to file civil litigation. The San Mateo district attorney gets to decide whether to launch a criminal investigation…[Apple] can tell the DA what happened. They can't order the DA what to do."
The mythical Macalope on its not-so-mythical blog takes issue with Cook's characterization of Apple being so outraged by Gizmodo's $5000 purchase of Apple's iPhone prototype that Jobs placed a call to Denton over the scandal. "Anyone else would have just let someone who had purchased their possibly stolen property keep it," the Macalope wrote in its typical sardonic tone. "But not Apple. They're such hotheads."
Shields Up
Perhaps the biggest debate surrounding the police raid is whether Gizmodo is correct in its argument that the blog and Chen are protected under California's journalist shield law. The issue isn't over whether a blogger is protected by shield laws (they are), but whether Chen and Gizmodo can be protected under these laws if they purchased stolen property.
In an interview with Wired's Threat Level blog, Electronic Frontier Foundation' Civil Liberties Director Jennifer Granick argues that Gizmodo is correct in its assertion that the police improperly seized property from Chen's home. Granick told Wired that REACT needed to get a subpoena and not a warrant to obtain evidence from Gizmodo. The reason, as Wired explains, is that under the "federal Privacy Protection Act…the government cannot seize material from the journalist even if it's investigating whether the person who possesses the material committed a crime ." A subpoena, as opposed to a search warrant, compels the person to whom it served to turn over evidence to the authorities. So this process would have allowed Gizmodo the chance to fight the order in court in case REACT's argument was without merit.
Meanwhile, TechCrunch is reporting that the San Mateo County District Attorney's office, the county where the search warrant was issued, is examining whether shield laws in this case do in fact apply. TechCrunch reports that authorities have not yet examined the property seized from Chen's home while they consider Gizmodo's shield law argument, and whether the police should have searched Chen's home.
Gossip
You can't put Gawker Media at the center of this year's biggest tech scandal without some mudslinging. Macalope blog reader Ronin uncovered the fact that Yahoo News' John Cook recently left Gakwer Media for Yahoo News . That fact, the Macalope rightly argues, should have been disclosed by Yahoo News, but was not at the time of this writing.
Meanwhile, SFWeekly uncovered this interesting June 22, 2009 quote from Denton: "We don't seek to do good…We may inadvertently do good. We may inadvertently commit journalism. That is not the institutional intention ." However, what SFWeekly doesn't reveal is that the bulk of the Washington Post's article, and the Denton quote, focuses on Gawker.com and not Denton's online media empire. You can read The Washington Post's complete interview with Denton here .
Connect with Ian on Twitter (@ianpaul ).