Google announced Tuesday that it has acquired Tel Aviv-based startup, Labpixies. No price was announced, but some estimate the acquisition may have cost Google a cool $25 million.
The Google-Labpixies partnership goes back to 2005, when Labpixies was one of the first developers to create web widgets for Google's personalized homepage service, iGoogle. Google and Labpixies also worked together on a number of other OpenSocial based gadgets.
Labpixies creates web and mobile applications for OpenSocial, which runs on a number of platforms, including the iPhone, Android, Orkut, MySpace, Hi5, and My Yahoo. The company also creates web applications for the Facebook platform.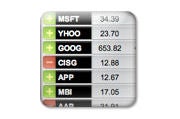 Labpixies is known for its colorful game apps, including Flood-It! Pro, Line-Up 2, and Trio Pro. It also offers a number of utility apps, such as My Stock Portfolio, Weather Bug, Travelocity, and LabPixies Mini Clock.
According to both the Google and Labpixies blogs, there will be no immediate changes to Labpixies. The team will continue to work out of the Labpixies Tel Aviv office.
The Labpixies deal marks Google's eighth acquisition of the year–Google has been more than living up to its promise to buy one small company per month. Earlier this year, Google acquired Microsoft Word online component DocVerse, photo-editing site Picnik, email app maker reMail, social search company Aardvark, video service Episodic, visual search engine Plink, and chip-maker Agnilux.