Microsoft announced that it will collect royalties on HTC's Android phones through a patent licensing deal. Microsoft isn't saying much about what patents are covered, but it's clear that HTC's Android phones in some way use technology that's patented by Microsoft. The deal comes as HTC faces a lawsuit from Apple which alleges 20 patent violations.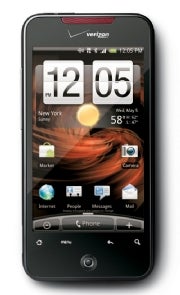 In March Apple sued HTC, claiming the company violated patents that include phone functions such as slide to unlock feature and one that automaticly disables the phone's touch screen when the iPhone is held up to the ear (here's a good breakdown of all the patents). By filing the claims with the U.S. International Trade Commission in addition to the U.S. District Court in Delaware, Apple is ostensibly trying to get HTC's phones banned from the United States. At the very least, Apple was using a double lawsuit approach to raise the stakes and pressure HTC into a licensing agreement.
What's behind the Microsoft and HTC licensing deal? This could be a simple patent licensing deal that will have little effect on consumers. But it's also possible that the deal could help HTC in its legal battle against Apple, who seeks to have HTC phones banned from the United States due to patent infringement.
What's Behind the Suits?
Here are two possible scenarios behind the HTC-Microsoft agreement:
The first is a conservative view. HTC's phones may infringe on Microsoft patents. Rather than engage in two legal battles at once, HTC quickly agreed to license Microsoft's patents before Redmond went after it. This spares HTC from another attack in court, while giving Microsoft a sort of insurance plan on HTC's increasingly popular Android phones along with securing royalties.
The second possibility is more intriguing. Microsoft is throwing HTC a life preserver, letting the phone maker use Microsoft patents as a way to fend off Apple and its iPhone. I see it as an escape plan if HTC's case against Apple goes south. If the possibility of a court-ordered injunction against HTC Android phones becomes real, HTC could simply say it's using Microsoft's patents instead, adjusting the design of its phones accordingly. This assumes that there's overlap between Apple's and Microsoft's smartphone patents, and we don't know because Microsoft didn't get into details.
Keep in mind that Microsoft didn't mention Apple in its official announcement of the licensing agreement, and until we know what patents HTC is licensing, it's impossible to say whether there's any overlap with Apple's infringement claims. One thing's certain: The idea of Microsoft profiting from Android phones is a strange one, indeed.