The high drama of Gizmodo and the iPhone prototype it acquired could be heading to the courtroom, as prosecutors try to determine who should face charges. Police raided editor Jason Chen's home last Friday and confiscated his computers and related equipment, but prosecutors haven't pressed charges against anyone involved, and they're still considering whether Chen is protected by journalism shield laws.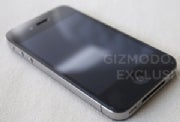 In the meantime, there's no shortage of speculation on what will happen to Gizmodo and the person who handed over the prototype iPhone for $5,000, but there have also been a few new details reported since the police raid, some rumored and some on the record as fact. Let's separate fact from speculation:
Fact: Chen Got a Lawyer, and Gizmodo May Sue
Gawker, which owns Gizmodo, has hired a lawyer, First Amendment specialist Thomas Burke, who told CNet that the company may sue police for inappropriately raiding Chen's home. Law.com reported on Thursday that veteran criminal defense attorney Thomas Nolan Jr. will represent Chen, but he wasn't sure whether Chen is the target of the investigation or just a potential source of information.
Unconfirmed: Apple Did Some Detective Work
Wednesday's juiciest report comes from Wired, quoting an unnamed source who says Apple representatives traced the iPhone prototype to the finder's address and asked to search his home. The finder, reportedly a college-age man, declined. Wired's source said the phone was an open secret among friends, and the $5,000 transaction with Gizmodo wasn't a sale, so to speak, but a fee for exclusive access to the phone, after which Gizmodo agreed to help return it.
Unfortunately, Mr. Anonymous is the only source in Wired's story, so take these details at face value. Wired did confirm that they were offered the phone as well, but declined when the contact subtly alluded to money.
Fact: Apple Asked the Cops to Get Involved
Gray Powell, the Apple engineer who was testing the phone in the field, along with outside counsel for Apple, told police on Wednesday or Thursday of last week that a theft occurred and they wanted it investigated. San Mateo County Chief Deputy District Attorney Steve Wagstaffe confirmed this to the San Jose Business Journal. Keep in mind that Powell lost the phone on March 18, and Gizmodo's first report didn't surface until April 19.
Fact: Police Know Who Found the iPhone Prototype
Wagstaffe confirmed to CNet that police have identified the person who originally found the iPhone, but it's not clear whether that person is the same one who made the transaction with Gizmodo. Wagstaffe told the San Jose Business Journal that police have not yet delved into Chen's computers and hard drives, as they're still mulling whether he's protected by journalist shield laws. So however police figured out who found the phone, it wasn't by raiding Chen's home.
Unconfirmed: Police May Investigate Other Blogs
An unnamed law enforcement source told CNet that the investigation could expand beyond Gizmodo and the people who first possessed the iPhone. What that means, exactly, isn't clear, but it's possible that police could try and get information from other blogs, if they haven't already done so. Engadget editor Josh Topolsky, whose blog was offered the iPhone after Gizmodo already agreed to acquire it, said no law enforcement officials have contacted his organization.