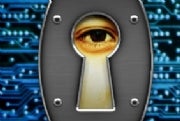 The Internet never forgets. Search engines crawl and index every last byte of information available on the Web; and once a piece of information goes online, some digital echo of it is virtually guaranteed to persist on a server somewhere.
We visit sites and create profiles throughout the Internet, often at sites that we don't even like and have no intention of ever visiting again. As if that's not enough, all kinds of data and details of our lives are in the public domain–cataloged, indexed, and only a quick Google search away.
User Agreements and Privacy Statements
Luckily for you, Websites and virtually every company and government agency in the world have user agreements and privacy statements that explain exactly what the business or entity may and may not do with your sensitive, private details.
Almost half a billion people are members of Facebook, and you may very well be one of them. But have you read the Facebook Privacy Policy? If you're like most people, the answer is no, in which case you may be only vaguely (or not at all) aware of what that policy's mind-numbing text says with regard to the myriad ways that Facebook may share your information with other parties.
A lot of information is simply public domain–name, address, home value, criminal record, and more. Data that lies in the public domain was available before the advent of the Internet and the Web, but these technologies have made it exponentially easier to find. An answer that would have taken hours of manual sifting through documents to find now takes a Google search only seconds to produce.
Most Websites are up-front with users regarding their privacy and data-handling policies, but most users never take the time to read those policies and accept the sites' terms and conditions without a second thought. No wonder people seem surprised when they learn that their data is out in the open for all to see.
Skeletons in Your Internet Closet
Have you ever googled yourself–that is, run a search for your own name on Google or any other search engine to see what information the Web has on the subject of you? Sites such as WhitePages.com, BeenVerified.com, and PublicRecords.com are all in the business of providing basic background checks based on the volumes of publicly available data stored online. A quick search for your name on WhitePages.com can reveal your home address, your home phone number, your age–within a certain range–and the names of other people who live in your home or are related to you.
Who Owns Your Data?
The fundamental question–according to Linda Criddle, president of the Safe Internet Alliance–is, who owns your information? "We have to get the mindset to change, to say that consumers own their information. Whatever I choose to share with a given Website is granted under stewardship, but I can rescind that access at my discretion," Criddle says.
But even if that mindset existed today, the trick would still be how to successfully rescind access to data that has been shared and transmitted around the globe to social networking contacts, partner sites, and the general public.
You can't completely erase your digital identity, but you can take steps to clean it up and to assert your right to protect your privacy. The first thing you should do is to keep track of the various sites and profiles you have created on the Internet and to remove any you are no longer using.
Your Facebook and Google Data

If you don't approve of the way Facebook manages or protects your data, you can delete your Facebook account. However, Facebook's privacy policy explains that even if you take this action, various data footprints will remain. According to Facebook's privacy policy, third-party providers with whom you have shared information are authorized to retain that information according to the terms of the agreement with Facebook.
You do have some control, though. Tools like the Google Dashboard enable you to see and edit–or remove–information about you that various Google sites and services may be storing. The Google Dashboard provides links that jump you to the right places to manage the privacy settings at different services–and your presence on each one.
Google provides links and resources that you can use to remove a page or site from Google search results, to remove specific content, or to report copyright infringement. Google also points out, however, that whatever content or Website page you want removed must also be removed from the Web or blocked from future indexing; otherwise, it will just end up back in Google's database.
Your Data at Public Records Sites
WhitePages.com provides a link that you can click to edit the information it reports about you. In order to do so, however, you must first register with WhitePages.com. You can authenticate with WhitePages.com by using your Yahoo, Google, or WindowsLive ID profiles. It makes sense on some level: WhitePages.com needs to have some way of authenticating that you are who you say you are before allowing you to modify the information.
When you remove your entry, WhitePages.com warns that the data may not disappear right away (though it should within 24 hours), and it offers this additional note similar to Google's: "We take steps to block the re-publication of listing information once it has been removed. However, we continually publish new information from publicly available sources and third-party data suppliers."
Erase Your Tweets

If you have posted tweets on Twitter that you'd rather not leave as a deathless gift to posterity on the Internet, you'll be relieved to know that the site permits you to delete offending tweets–albeit one at a time. If you have lots of unwanted tweets to deal with, you might be tempted to abandon the offending Twitter account and start fresh with a new one, but in that case the tweets would remain where you left them. Another option is to use a tool such as TwitWipe to wipe away your entire tweet history, while retaining your same Twitter account, authentication information, and third-party app connections.
Conducting a Privacy Audit
The best way to start reducing online exposure of information about you is to run a background check on yourself. See what Google or WhitePages.com or BeenVerified.com have to say about you. Once you've done that, you should begin taking steps to clean up incorrect information or lingering skeletons.
If possible, locate the original source of the information–the site or service where your personal data first appeared–and remove it there, rather hopscotching through the numerous sites that may simply be reposting it. Either correct inaccurate information associated with your name (and with the various profiles you have on the Web) or simply delete those profiles entirely.
If you run into resistance when trying to deal with these sites, you can turn to organizations such as the Electronic Frontier Foundation and Chilling Effects for assistance. To prevent your information from being exposed on the Internet in the first place, use tools like the InPrivate browsing feature of Internet Explorer 8, or resort to proxy services such as Anonymizer or Hide My Ass to shield your personal data.
Tony Bradley is co-author of Unified Communications for Dummies. He tweets as @Tony_BradleyPCW. You can follow him on his Facebook page, or contact him by e-mail at tony_bradley@pcworld.com.