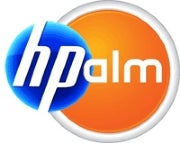 Hewlett-Packard's purchase of Palm could redefine the PC maker's mobile OS strategy, potentially impacting the company's reliance on Microsoft operating systems.
HP announced plans to acquire Palm on Wednesday for $1.2 billion. During a conference call on Wednesday, executives said they would take advantage of Palm's WebOS software platform as a driver to grow not only in the smartphone business, but also in Internet-connected mobile devices such as tablets and slates.
(See Related:HP to Buy Palm, Shake Up the Mobile World & HP Buys Palm: Why It's a Good Deal)
"The tablet-slate products are such new markets, we see opportunities broadly for consumers," said Todd Bradley, executive vice president of Hewlett-Packard's Personal Systems Group, during the conference call.
HP primarily uses Microsoft operating systems for a number of its mobile devices. HP offers Windows netbooks and is due to release the Windows 7 tablet computing product coined the HP Slate. HP also offers iPaq mobile devices based on Windows Mobile.
(See related: Another One Bites The Dust? HP Reportedly Kills Windows 7 Slate Project)
HP is also considering Google's Linux-based Android for tablets. The company already offers a low-cost laptop called Airlife that runs on Android in Europe.
With the Palm acquisition, HP could be hoping to own the end-to-end product, similar to the way Apple has successfully delivered the software, hardware, application environment and even content for the iPhone and iPad. HP could be able to stock WebOS with a suite of customized, Web-based applications for tablets that fit its content delivery model, analysts said.
WebOS gives HP control over its own destiny, said Jack Gold, president of J. Gold Associates. HP could have designed products around Android or Windows Phone 7, but it would have been time-consuming and expensive, he said.
Even though HP has offered Windows Mobile devices, Microsoft's latest version of the software, Windows Phone 7, requires hardware makers to adhere to a strict set of requirements, and existing applications must be rewritten to work on the new OS. With Palm, HP gets software and hardware that's already integrated, which could help HP bring products to market quicker, Gold said.
Plus, HP's iPaq handhelds based on Windows Mobile weren't successful and put the company behind its competitors, said Dan Olds, principal analyst at Gabriel Consulting Group.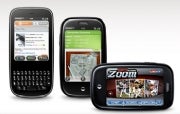 But it's too early to predict whether HP will pull the plug from its partnership with Microsoft, said Jeff Kagan, a wireless industry analyst. HP gets a good asset in WebOS around which it can experiment, but it may keep its options for mobile devices based on Windows and Android.
"Companies don't want to have to have all their eggs in one basket," Kagan said. "HP wants to get their hands on as many OSes as possible."
HP may segment its mobile OS offerings depending on the customers, said Roger Kay, president of Endpoint Technologies Associates. WebOS is mostly a consumer play, while Windows on mobile tends to appeal to enterprise customers.
HP's Bradley only vaguely said that the company would retain its strategic partnership with Microsoft, but said it would provide granular details on its road map as the transaction with Palm closes.
The analysts have high hopes that HP has the potential to make Palm successful.
"HP could foster that market better than Palm could," Olds said. HP has the resources, distribution channel and consumer base that Palm lacked, and HP could provide the resources to further develop the WebOS for integration into devices. There are more than 2,000 applications designed around Palm's OS.
"[WebOS] is a very good piece of software that was underfinanced," Kay said.