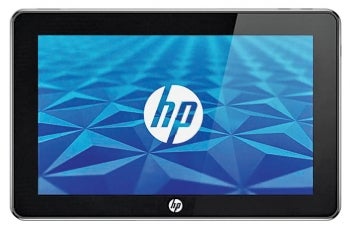 Today may end up being a bloody day for prospective iPad alternatives. Earlier today, we learned that Microsoft's Courier tablet was a real product under consideration by Microsoft, but that the company has since ended the project. Now comes a report from TechCrunch claiming that HP no longer plans to offer its upcoming Windows 7-based "Slate" tablet.
HP's Slate tablet made its debut–a brief one at that–during Steve Ballmer's keynote at this year's Consumer Electronics Show. The Slate was shown running a standard installation of Windows 7, though presumably HP would have built a touch-friendly layer similar to what comes with its TouchSmart line of PCs.
The change in direction may be more than OS-deep; the TechCrunch report also states that "HP may also be abandoning Intel-based hardware for it's slate lineup simply because it's too power hungry. That would also rule out Windows 7 as an operating system." (The iPad, for example, uses a custom Apple-designed chip instead of using Intel processors meant for use in more typical PCs and netbooks).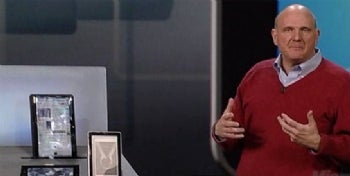 Although it's all speculation at this point–HP has yet to confirm anything, but we've dropped HP a line and will update this story if we hear anything–the timing of this news coincides with HP's announcement that it has bought Palm. This is leading some to speculate whether HP is instead working on a tablet based on WebOS, the operating system developed for Palm's Pre and Pixi smartphones. Yesterday, prominent blogger John Gruber said that "[HP] should announce that the Windows 7 "slate" they pre-announced a few months ago has been canned, to be replaced by a version running WebOS."
Shortly before the iPad was announced, I took a look at the tablets that we had seen up to that point, and concluded that mouse-driven interfaces–like those used for Windows 7 and Mac OS X–aren't well suited for touch. Meanwhile, WebOS is designed from the ground up with touch in mind. If this story is true, it looks like HP's engineers feel the same way: TechCrunch's source says that "HP is not satisfied with Windows 7 as a tablet operating system."
What is your take on this news? Do you think that HP should stick with Windows 7 for its Slate? Or would you jump at the chance to get a WebOS-based tablet? Sound off in the comments.
[via TechCrunch]
Like this? Share it!