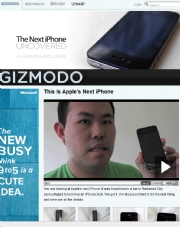 The iPhone-Gate saga just gets more intriguing: According to reports from Wired and CNet, two of the major players involved in the sale of the iPhone prototype to tech blog Gizmodo have now been identified.
In an article published Thursday, Wired reportedly identified the finder of the prototype using "clues on social network sites," and confirmed his identity with an unnamed source.
The finder, 21-year-old resident of Redwood City, California, Brian J. Hogan, received $5000 for handing the prototype over to Gizmodo. According to a statement by Hogan's lawyer, Hogan believed the payment was for allowing Gizmodo exclusive access to the phone–and Gizmodo told him "there was nothing wrong in sharing the phone with the tech press."
Wired also reports that people identifying themselves as Apple representatives visited Hogan's home and asked to search the premises. A roommate refused to let them in.
Hogan has been interviewed by investigators, but has not been charged with a crime–and he is willing to cooperate with authorities, says his attorney. San Mateo County Chief Deputy District Attorney Stephen Wagstaffe told Wired.com Wednesday that the person who found the phone is "very definitely one of the people who is being looked at as a suspect in theft." Wagstaffe declined to confirm whether or not Hogan was the finder.
One more thing…
In an article published Thursday, CNet reported that Hogan "had help" in finding a buyer for the phone. According to CNet, 27-year-old University of California at Berkeley student Sage Robert Wallower was the go-between for Hogan and the tech sites.
Wallower, a former Navy cryptologic technician, previously worked as a computer security officer at Securitas and possesses "top-secret clearance," according to his LinkedIn profile (cached version; live page unavailable). Wallower told CNet in an in-person interview that he was not the person who found the phone, and that he did not see or touch it in any manner. He said he did know who found it, but he didn't identify anyone else.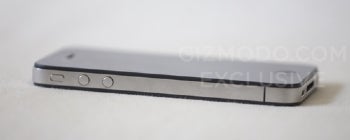 Wallower reportedly shopped the device around to technology sites on behalf of Hogan. Records indicate that Wallower and Hogan may have been students at Santa Barbara City College at the same time.
CNet also reports that at least three people were connected to the sale: Hogan, Wallower, and an as-of-yet unidentified person.
According to Hogan's lawyer, Hogan regrets not doing more to return the phone. I'd regret it too…especially now that I'm a prime suspect in a potential grand larceny case.