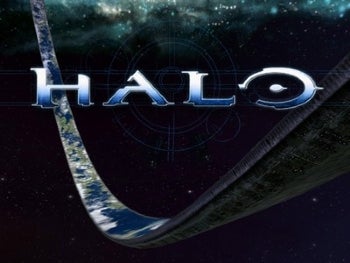 I've always felt a shade conflicted about Bungie's Halo games. The first Halo was the best, in part because no one expected a shooter that stately (or pretty) on a console. I remember some calling it "the Star Wars of video games," all the while forgetting how bad Star Wars had become. Even the clunky split-screen competitive play was compulsive enough to lure me from PC stuff like Tribes 2 and Return to Castle Wolfenstein and Operation Flashpoint: Cold War Crisis.
The second Halo felt like half a game though, more a multiplayer love letter with a boring single player story and a rug-pulled ending tacked on. New Mombasa was orange and ugly, and the confused, peripatetic storytelling a reminder that Bungie didn't write Halo to be a trilogy. Halo was always supposed to be just Halo, after all.
And then you had Halo 3–better than Halo 2, sure, but by 2007 I was tiring of needle guns and sticky grenades, the same old sword-slinging elites and bumbling grunts, the same old funky jungles and blockhouse bunkers dipped in lacquer with honeycomb floors and neon highlights. I'll give Halo 3 this, though: It made "the best plasma grenade throw ever" possible.
Page forward to Bungie and Activision Blizzard's new 10-year development plan. We know a few things from interviews already, like that this November's Halo: Reach is Bungie's Halo swan song (though far from the last Halo…expect the saga of Master Chief–cryonically snoozing and drifting toward an unidentified planet at the end of Halo 3–to continue unabated as long as Microsoft's Microsoft).
We also know that Bungie's new Activision-published games will be multiplatform, no longer chain-locked to the Xbox 360, and that Bungie can't say enough about online gaming. "We've done a lot in the Halo space online, so I think ultimately we're going to be able to bridge the consoles and community no matter what platform we're on," said Bungie president Harold Ryan in a recent Q&A. "And with competitive gaming, I think we're going to be very successful in having Activision as a partner." I wouldn't be surprised if their first game under Activision turned out to be something online-only, like MAG, or even massively multiplayer, like Planetside. The takeaway's clear: Online competitive gaming, priority numero uno.
What about Call of Duty? Would Bungie ever lay hands on Activision's bestselling action-shooter franchise? "It's not something that Bungie is interested in," said Ryan, nothing that what the company is interested in, is "making a new entertainment property" and "creating a brand-new universe and IP."
So now we wait. And wonder. And hope.
Follow me on Twitter (@game_on)