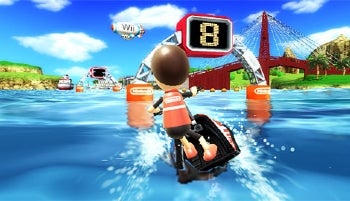 Firing a precision-control salvo at Sony and Microsoft's upcoming motion-sensing products, Nintendo says it'll upgrade its Wii sales pack to include the Wii MotionPlus snap-on and a copy of Wii Sports Resort, effective May 9. Those "upcoming motion-sensing products" would be Sony's 'Move' and Microsoft 'Natal', which we'll hear more about in June, and hopefully see firsthand when the holidays roll around.
The MotionPlus, which actually debuted back in June 2009, pairs a dual axis tuning fork gyroscope with the Wii Remote's inbuilt accelerometer, allowing for more precise motion capture. It's a godsend in games like Tiger Woods PGA 10, if, like me, you loathe the imprecision of every other Wii-based wood-and-iron swinger.
The only downside, and it's a doozy, is that in nearly 12 months on the market, only a few games support the MotionPlus, ranging from a handful of winners (Red Steel 2, Tiger Woods PGA Tour 10) to a handful of losers (James Cameron's Avatar, Racquet Sports) to five or six take-em-or-leave-ems in the mediocre column. A failure as developer support goes? Hard to say. I tend to think so, but what do I know, save that the often ridiculed Virtual Boy had more games in the bag 12 months out.
At least it's "free" in the bundle along with Wii Sports Resort (which supplants the original Wii Sports) all for $199.99. The Wii MotionPlus sells for $24.99 solo, $54.99 with a Wii Remote, and $41.99 bundled with Wii Sports Resorts.
In the 'totally meaningless' column, the Wii will now also ship in two colors–white or black–adding to the company's expanding line of cosmetically kaleidoscopic peripherals. Cobalt or crimson DS? HeartGold or SoulSilver Pokemon? Express yourself through superficial video game hues!
And yes, thank you, I'll have the pink one please.
Follow me on Twitter (@game_on)