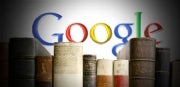 Google is months away from launching Google Editions, an e-book store that will compete with Amazon, Apple's iBookstore, and Barnes & Noble. Google Editions will launch in June or July, said Google's manager for strategic partner development Chris Palma. As reported by the Wall Street Journal, Palma announced the timeline at a book industry event, on a panel entitled, "The Book on Google: Is the Future of Publishing in the Cloud?"
The basics of Google Editions were revealed last October: E-books will be universal in that users can access them from any Web-connected device, and roughly 500,000 titles will be available at launch. Online books are cached once you've loaded them, so they can also be viewed offline.
Publishers will get 63 percent of the revenue from book sales and Google takes the rest. Other online retailers, such as independent bookstores, can also open their own satellite versions of Google Editions, giving a small fee to Google and 45 percent of revenue to publishers, and taking the rest. It should be noted that Editions is completely separate from Google Book Search, the company's attempt to digitize and sell out-of-print books.
Now for the questions: Most importantly, how will Google Editions play with e-readers? Will Kindle and Nook users have to read books through their devices' Web browsers? And if I own an iPad, will e-books appear in my library or will I need yet another interface alongside iBooks and the Kindle app? Digital books are taking off because of hardware that makes e-reading comfortable, so I hope Google has planned accordingly for these devices.
On a related note, what will Google Editions' Web interface be like? Will it resemble the existing Google Books that covers out-of-copyright and public domain works, or will the interface be spruced up for a more book-like feel?
Finally, we know nothing about pricing, which has become a sticking point for publishers as they adopt the digital format. Amazon recently lost a battle to sell e-books at a steep discount — will Google run into the same issues as publishers try to keep prices high?
Without a more complete picture, I'm reluctant to hail Google Editions as a game-changer, but even in digital books' adolescence, Google's vision of device-agnostic e-reading is long overdue.