Imagine my surprise last night when Google searches suddenly seemed more Bing-like, thanks to a navigation bar running along the left side of the screen.In case you haven't noticed or heard, Google is rolling out what it calls "contextually relevant, left-hand navigation," defining a new look for Google search. Inside the nav bar are links to other services such as Maps and Book Search, related search queries and additional tools for narrowing your results.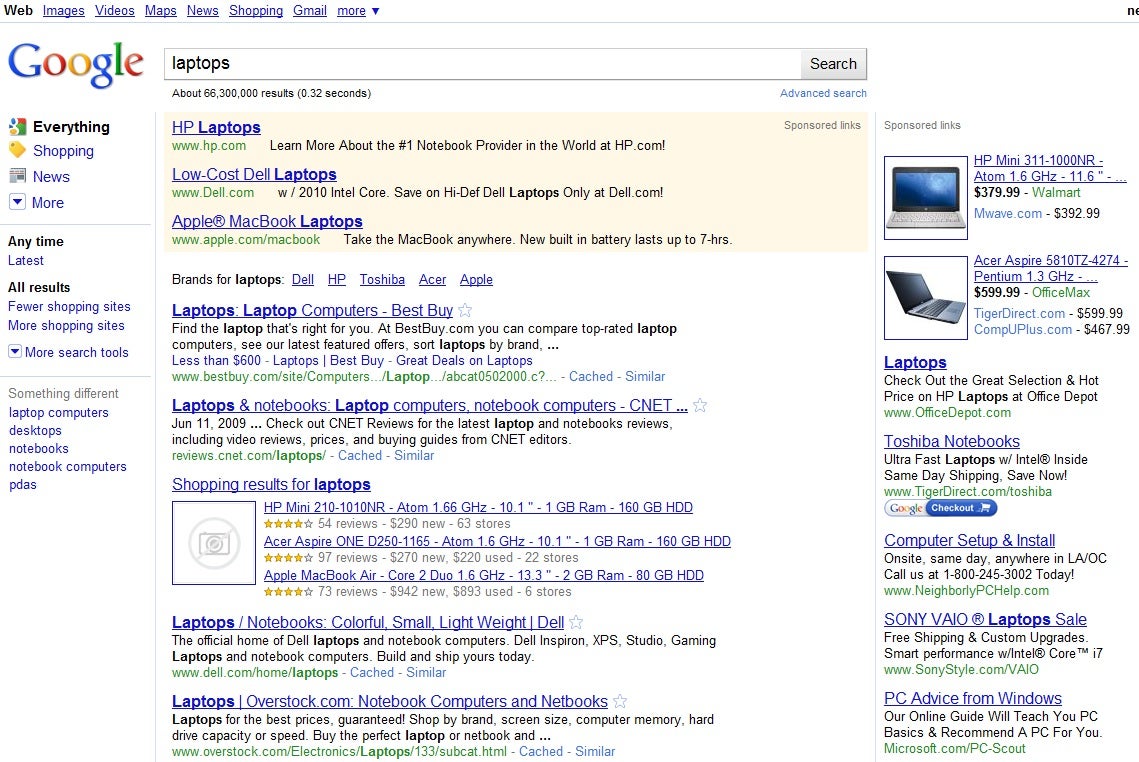 I don't like it. Maybe I'm just resistant to change, but the new search results immediately struck me as claustrophobic. I tried to find a way to bring back the old Google, but to no avail.(click on image to enlarge)
Technically, the addition of a nav bar doesn't take anything away from the main field of results. All you're losing is a bunch of unused white space. But cluttering the interface is not only redundant — you'll find links to some of the same services at the top of the page, where they've always been – it's decidedly un-Google.
Until now, Google's search changes have been subtle. A map here, a little indent for news results there, a suggestion at the top of the screen to correct spelling or other errors. These additions work because they're like mind readers, predicting the kind of information you want and placing it right in the search stream. By comparison, the nav bar is a distraction, drawing you away from the main search field where the good stuff is happening.
On that note, the nav bar results aren't even that helpful. The "video" button links to Google Video instead of YouTube. You're offered to search within a specific time period, such as "Latest" or "Past 24 hours," but there's no clear logic for how Google chooses its date ranges for each search. Related search queries are equally confusing: If I'm searching for "Seinfeld," what are the odds that I'm also interested in searching for "Everybody Loves Raymond" and "Frasier?" Apparently Google thinks the probability is high.
The puzzling thing about Google's new look is that it riffs on Bing's navigation bar, but even Microsoft has admitted that people often ignore this feature of Bing. That's why Bing is playing around with tabs at the top of search results, leading people to Maps, Weather and other related sections of the site.
So basically, Bing's copying a feature that works quite well for Google, while Google is copying a feature that didn't work for Bing. If Google doesn't ditch the nav bar, I hope they at least let users revert back to what wasn't broken and didn't need fixing.