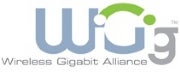 The wireless technology WiGig passed an important milestone Monday with the official released of the technology's specifications, giving member companies a green light to building products based on the protocol. WiGig, developed by the Wireless Gigabit Alliance, is a short-range wireless technology ten times faster than today's 802.11 speeds, capable of downloading a full-length HD movie in about 45 seconds (compared to 45 minutes over Wi-Fi). Products based on the new standard aren't expected to hit store shelves until 2010.
Will WiGig change how we use technology? Its backers promise it will cut down on the number of unwieldy wires associated with home theaters and could put another nail in the coffin of physical media. WiGig will pave the way for the "introduction of the next generation of high-performance wireless products — PCs, mobile handsets, TVs and displays, Blu-ray disc players, digital cameras, and many more," said Dr. Ali Sadri, president and chairman of the Wireless Gigabit Alliance.
Here's a quick breakdown of what WiGig could mean to you.
What is WiGig?
WiGig is a technology hopes to create a "wireless ecosystem of interoperable, high performance devices that work together seamlessly," according to its backers. The goal is to embed the technology in a host of household components including consumer electronics, handheld devices, and PCs.
WiGig says the standard will enable "instantaneous" file transfers, wireless display and docking, and the streaming high definition audio and video on a variety of devices.
The new standard uses the 60GHz radio band, which allows for much faster data transfer rates than current Wi-Fi technologies that use the 2.4 and 5GHz bands.
Does WiGig compete with Wi-Fi?
No, it doesn't. It complements today's 802.11 Wi-Fi technology. In fact, part of Monday's announcement includes a partnership between the Wireless Gigabit Alliance and the Wi-Fi Alliance, the group in charge of the 802.11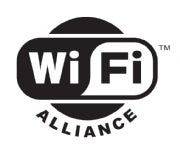 Wi-Fi standard.
The two groups will share their respective technology specifications, and work together on expanding Wi-Fi technologies. Specifically, the two groups will develop a "next-generation Wi-Fi Alliance certification program supporting Wi-Fi operation in the 60GHz frequency band," and focus on "the development of products supporting 60GHz technology to expand existing Wi-Fi capabilities," according to a WiGig Alliance press release
W ill WiGig make surfing the Internet faster?
WiGig focuses on faster data transfer speeds between devices. WiGig is not a standard for the actual Internet service that comes into your home. So even if you have a superfast WiGig router, your new connection speeds would only be noticeable when transferring data between WiGig-enabled devices on your home network, and not between your computer and the Internet.
How fast is WiGig?
The WiGig specification will allow for wireless multigigabit data transfer at speeds of up to 7 Gigabits-per-second or more, which is ten times faster than current Wi-Fi speeds.
To give you an idea of how fast that is, one hour of high-definition video can take up to 45 minutes to transfer over current Wi-Fi, but a WiGig connection can cut down the transfer time for that same one-hour HD video to less than a minute, according to WiGig representatives.
Who is supporting multi-gigabit wireless?
Right now, major technology firms like Atheros, Broadcom, Cisco, Dell, Intel, Microsoft, Nokia, and many others are part of the WiGig alliance.
When will multigigabit devices hit store shelves?
Devices that support the new 60GHz multigigabit wireless standard are expected to become available by 2011 or 2012. There's no word on cost or how widely available the technology will be.
Great, so my laptop with 802.11n is going to be obsolete?
No. One of the goals of the new agreement between the Wi-Fi Alliance and the WiGig Alliance is to make sure that a majority of the coming multigigabit devices will be backward compatible with 802.11n devices.
How far will a WiGig signal reach?
When 60GHz devices first launch, you can expect them to have a relatively small range–about the length of the average living room. By comparison, Wi-Fi can travel over 100 yards or more.
Are there competing 60GHz standards?
One competitor to the WiGig Alliance is the WirelessHD specification supported by the WirelessHD Consortium, which includes WiGig supporters like Broadcom and Intel, as well as companies like Panasonic, Samsung, and Sony. Like WiGigm, WirelessHD is also capable of transferring audio and video signals, as well as data transfer between computers. The WirelessHD Consortium claims its multigigabit standard can transfer data at speeds of up to 10Gbps at a maximum distance of 32 feet, compared to WiGig's maximum speed of 7Gbps.
What's not clear, however, is whether WirelessHD and WiGig will end up in a format war to decide which standard will win out as the multigigabit wireless standard, or whether the two can coexist. Xavier Ortiz, an analyst for technology market research firm ABI Research, recently told ComputerWorld that WiGig and WirelessHD may avoid a format war if WiGig became the standard for data transfer between computers, while WirelessHD focused on wireless connectivity between televisions, disc players and other home theater equipment.
Whether proponents for WirelessHD and WiGig share Ortiz's sentiments for coexistence remains to be seen.
Connect with Ian on Twitter (@ianpaul).