Deep down inside, Apple's iPad may be driving users crazy, at least according to an early usability study.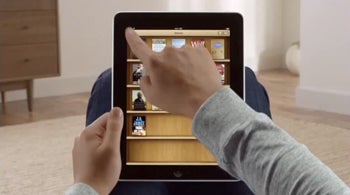 Jakob Nielsen, an expert on usability with a Ph.D. in human-computer interaction, wrote on his Web site that navigation problems are common on Apple's magical tablet, brought on by inconsistent app design and accidental gestures.
Nielsen studied the behavior of seven users, all with at least three months of iPhone experience, and while he acknowledges the results are preliminary, he said it's important to get a study out early as interest in app development grows.
Indeed, app makers take the brunt of the blame in Nielsen's study. Apps don't always make it clear where users can click, and there's no common language of interaction across multiple apps. For example, in any given app, touching a picture could enlarge it, hyperlink to details, reveal similar images, pop up a set of navigation choices, or do nothing at all. Combined with accidental taps and gestures, these issues can leave users wondering what they just did and how to replicate it, Nielsen wrote.
As an iPad user, I don't agree with everything in Nielsen's study. For instance, he derides the tendency of news apps to display content in a linear fashion, requiring users to swipe from one news story to the next. "In electronic media, the linear concept of 'next article' makes little sense," he wrote. That may be true on most PCs, but the serendipity of swiping between top stories is one of my favorite features of, say, NPR's iPad app. I spend less time navigating and more time reading what's important, especially because the swipe gesture is such a fun and easy way to get around.
Still, Nielsen makes some sound suggestions for app developers, such as more clearly-defined interactive areas and the abandonment of "weirdness," or odd interaction techniques instead of consistent ones. Of course, app developers shouldn't take a one-size-fits-all approach, but it's hard to argue with Nielsen's call for consistent navigation options, such as clickable headlines, "back" buttons and search options in apps that use text.
The iPad provides an new interface, so every app developer's a rookie in need of coaching. Even if the iPad never reaches pull-your-hair-out levels of frustration, Nielsen's study does point to some of the quirks that quietly get under your skin.