Android has finally done it! For the first time ever, the volume of Android devices sold beat the volume of Apple iPhones sold for a given quarter. However, the statistics are misleading and point to a somewhat hollow victory.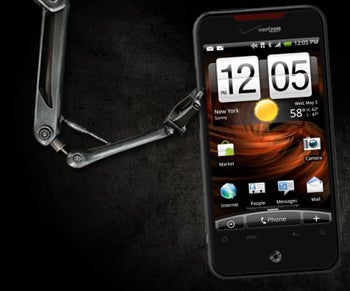 As my PCWorld peers have pointed out, drastically reduced pricing, and aggressive buy-one-get-one-free offers from wireless providers create a false sense of success. Imagine how the stats might compare if AT&T started offering the iPhone 3GS for $50 with a buy-one-get-one-free incentive.
It reminds me of when Prince set CD sales records by giving away a copy of the Musicology CD with each concert ticket. The result on the music charts was that he "sold" 30,000 to 50,000 CD's every time he performed and captured the number one spot on the record charts.
I am as big a fan of Prince as the next guy (actually–probably a much bigger fan than the next guy since my Windows Media Player reports that I have 585 songs and I could play Prince for 44 straight hours without repeating any songs), but I can still see that there is a difference between true sales, and marketing sales gained through gimmicks and giveaways.
There are a couple other reasons that the sales figures from the past quarter are not really indicative of Android overtaking the iPhone. One of them is the iPad, and the other is the iPhone 4G (or whatever they end up dubbing the next-generation iPhone).
Many who might otherwise have purchased an iPhone this past quarter may have invested their discretionary income in the iPad instead. With over a million sold in under a month, there was obviously significant demand for the iPad tablet.
It is also probable that many who might be considering an iPhone, or upgrading an existing iPhone to a newer model are simply holding out for the iPhone 4G. While there is no official confirmation from Apple yet, history and multiple clues and unconfirmed rumors suggest that the new iPhone will be available sometime in June.
Another factor to consider is that the iPad is likely to drive iPhone sales, just as the iPhone is likely to drive iPad sales. One study reports that less than 9 percent of the initial iPad buyers also own an iPhone. However, the consistency of the interface and the ability to share apps between the two platforms are strong incentives for iPad users to get iPhones next time they're in the market for a smartphone. If 90 percent of iPad owners don't yet have an iPhone, that could translate to 900,000 plus iPhone 4G's right off the bat.
Don't get me wrong–I think that Android is a phenomenal mobile platform, and is definitely the primary challenger right now to the dominance of the iPhone. As Harry McCracken pointed out in his assessment of the Android stats, the diverse variety of Android handsets available from a wider range of wireless providers is a distinct advantage for Android. I am just saying that the numbers from this quarter don't really mean what they appear to mean.
Apple continues to lead in the statistics that matter most–revenue and profit. Apple recently reported a 90 percent increase in profit over the same quarter last year, and that was before it launched and sold over a million iPads.
Let's compare notes again next quarter–following the expected launch of the iPhone 4G and let's see how those stats stack up.
You can follow Tony on his Facebook page , or contact him by email at tony_bradley@pcworld.com . He also tweets as @Tony_BradleyPCW .