Wikipedia calls new changes to its site "the first major initiative the Wikimedia Foundation and its volunteers have ever undertaken for Wikipedia's interface," but there's a good chance you won't notice them.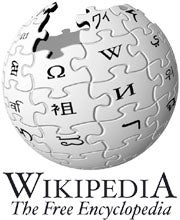 That's because most of the crowdsourced encyclopedia's changes are intended for site editors. For instance, one of the main changes is a redesigned navigation bar on the top of each page, with options for viewing discussion, page source and edit history — valuable tools for editors, but rarely used features for the average user. Other changes for editors include a link wizard, a redesigned edit toolbar and the ability to find and replace within a page.
Not all of Wikipedia's interface changes are for editors only, however. The search bar has relocated from the left navigation bar to the top-right corner of the screen, and search suggestions are improved. The left nav bar also has collapsible tabs now, allowing you to hide Wikipedia's long list of languages and expose more commonly used options, such as printing.
Though not part of today's update, Wikipedia has also expanded its "create a book" service to all users. Now, you can pick a string of articles for printing or e-reading in PDF format with no log-in required.
Still, I can understand why Wikipedia's major changes have editors in mind. Last year, research from a group at Universidad Rey Juan Carlos found that Wikipedia lost 49,000 volunteer editors in the first three months of 2009, after losing just 4,900 the year before.
Of course, the definition of a Wikipedia editor is loose, because anyone can edit a page. By making the editing system easier to deal with, it seems Wikipedia is trying to get more people to stick around and make substantive changes to the encyclopedia. As for safeguards, last year Wikipedia changed its policy to require approval from experienced editors before changes to certain pages go live (maybe for the best).
Wikipedia has been testing interface changes for a year, and says that 83 percent of users stuck with it in beta instead of reverting to the old interface. But that says nothing about whether the redesign will stop the exodus of people who make the site tick.