In addition to being a pretty cool phone with all the latest bells and whistles, the HTC Evo 4G has one very unique attribute: It's the first U.S. handset designed for 4G (fourth generation) mobile broadband networks.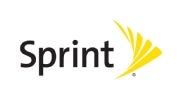 Sprint says its 4G WiMax network, a partnership between the wireless carrier and its broadband partner Clearwire, is up to 10 times faster than today's 3G speeds. That translates into download speeds of up to 6 megabits per second (Mbps), although performance will vary by location.
PC World's Mark Sullivan, who tested the Sprint/Clearwire network in Las Vegas in March, saw download rates ranging from a blistering 11 Mbps to 13 Mbps at the high end, to a not-too-shabby 2 Mbps at the low end. At those speeds, WiMax is a viable alternative to today's home broadband offerings, including DSL, cable, and fiber (e.g., FiOS).
Sprint sees a potential market there too. "We see Sprint 4G as a tremendous opportunity for customers who are interested in choosing a wireless solution over Cable/DSL/fiber," company spokesman Mark Elliott told me recently. The company's 4G service is currently available in 32 U.S. markets, and Sprint hopes to reach 120 million people by end of 2010.
Evo For The Home?
Some early adopters of the HTC Evo 4G may be tempted to ditch their home broadband service and use the handset as a wireless alternative. However, there are added expenses and other caveats with that approach.
Evo owners have to shell out $30 per month for mobile hotspot service–and that's in addition to $80 per month for Evo phone service. Sprint told me: "EVO 4G, in addition to being a 3G/4G phone, is also a WiFi hotspot which will enable up to 8 Wi-Fi devices to connect to the Sprint 4G or 3G network at one time so it does not need an Overdrive in order to be used as a hotspot."
On the plus side, Sprint's $30 hotspot fee is competitive with today's DSL/cable broadband prices. Where I live, AT&T sells poky 1.5 Mbps DSL (without landline phone service) for $35 per month.
Potential Problems
If you live alone, the Evo would probably work just fine for home broadband, provided the 4G signal was strong. But if you live with roommates or a family, things might get ugly. A mobile phone, after all, is designed to be mobile. Whenever you'd leave the house with your Evo, Internet access would go away too. (WiMax fans have another option: Clearwire's home broadband service. The $40 per month plan offers download speeds of up to 6 Mbps.)
Sprint may be the first wireless carrier to offer 4G service in the U.S., but AT&T and Verizon Wireless will follow in 2011 with a competing technology known as Long-Term Evolution (LTE). Earlier this week, Verizon Wireless posted a YouTube video showing its LTE network running at 8.55 Mbps downstream, and 2.8 Mbps upstream. The good news is that home broadband uses will soon have affordable, wireless alternatives to DSL and cable.
Contact Jeff Bertolucci via Twitter (@jbertolucci ) or at jbertolucci.blogspot.com .