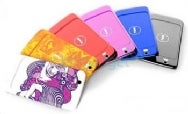 Dell will release its Streak handheld computer in Europe next month and in the U.S. during the summer, CEO Michael Dell said on Thursday.
The Streak is an Android-based device that Dell showed at the Consumer Electronics Show in January. Not to be confused with Dell's Mini 3 smartphone that is on sale in a few emerging markets, the Streak has a larger, 5-inch touch screen and looks like an iPhone but bigger.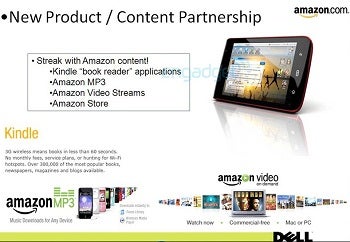 It has two cameras: a webcam in the front that could potentially be used for videoconferencing, and a 5-megapixel camera on the back. It will operate over both Wi-Fi and cellular networks. Dell has also referred to it in the past as the Mini-5.
The company hopes to attract consumers who want a screen bigger than most smartphones but smaller than a netbook. "There's several places where a smartphone isn't enough," Neeraj Choubey, Dell's general manager for tablet devices, said recently on the Direct2Dell Web site. "I think many users will see it as a useful media consumption device." He also said it will run Flash, something Apple devices don't do.
The Streak has been referred to as a tablet computer, but it's smaller than what most people would consider a tablet. However, Dell is also reportedly working on larger, 7- and 10-inch versions of the Streak.
The 5-inch model will launch in Europe next month with mobile operator Telefonica O2, and in the U.S. "next summer" with AT&T, Michael Dell said, although it seems likely he meant summer this year. A Dell spokesman couldn't confirm either way. The operator partnerships had been disclosed but not the timing for release.
Michael Dell showed the device during a speech at virtualization vendor Citrix Systems' Synergy conference in San Francisco Thursday morning. It was a brief show-and-tell and he didn't give any details.
He showed the Streak running Citrix Receiver, a virtualization client that allows devices to run Windows desktop applications from a central server. It fit with the theme of the conference but doesn't mean Receiver will come standard with the Streak.
"It also has all my Android apps, I've got Twitter and Facebook on here if you're into that sort of thing," Dell said. He didn't give any pricing.
The Streak is part of a wider effort by Dell to diversify into non-PC devices. The company has also announced an Aero smartphone that will be available soon on AT&T's 3G network, also running Google's Android software.