Google I/O, the search giant's annual developers conference, begins on Wednesday, and many are wondering what announcements Google has in store for this year's extravaganza. Expected at this year's conference are a new version of Android, Adobe Flash for smartphones, and a brand new set-top box.
Last year, Google took the tech world by storm when it introduced Google Wave, a product that has since fallen off almost everyone's radar, and whether this year's announcements will generate as much excitement is anyone's guess. (See also "5 Google Labs Projects to Watch.")
Google I/O's Keynote Address kicks off the nerd festivities starting at 9 a.m. Pacific Time on Wednesday, with a second keynote scheduled for Thursday at 8:30 a.m. Pacific. Until then, Google's rollout plans remain speculation — but here are my top five best bets for Google I/O 2010.
Flashing Android
The battle over Flash between Apple and Adobe Systems shows no signs of abating, and Adobe plans to use Google I/O to demons
trate Flash Player 10.1 running on an Android device. Adobe plans to release Flash Player 10.1 in June for all Flash-compatible platforms including desktops. Adobe's Chief Technical Officer, Kevin Lynch announced the plans to introduce Flash Player on Android in late April as part of Adobe's response to Apple CEO Steve Jobs' open letter, Thoughts on Flash, which explained Apple's official position regarding Flash on the iPhone and iPad.
Adobe announced Flash Player 10.1 in October 2009, and said the software would be available for handsets in mid-2010 Adventurous PC users can try the public beta of Flash Player 10.1 for desktops by downloading it from Adobe Labs.
Android 2.2: Pass the Froyo
Google is widely expected to introduce, and perhaps even announce the release date for, the next iteration of the Android mobile operating system, Android 2.2, codenamed Froyo. Google's move away from deep fried codenames like donut, cupcake, and eclair isn't the only change coming to the latest version of Android. Rumored features include USB tethering that allows your Android device to become a mobile Wi-Fi hotspot, a big performance boost over current versions of Android and support for Flash Player 10.1.
Google TV
In early May, rumors surfaced that Google would be unveiling its Google TV set-top box project at Google I/O. It's still unclear what Google TV will be all about, but it's believed to be Android-based and will merge your television with the Web, featuring Google mainstays like search and advertising. But Google TV should also feature applications for Web services like Twitter and Picasa. The first Google TV set-top box is said to be a partnership between Google, Intel, Logitech, and Sony. Google may also release a developer toolkit for third-party programmers to create Google TV applications during I/O.
Google Apps
Microsoft Office 2010 is coming in June, and Redmond's free Web applications for Microsoft Office, Excel, and PowerPoint are launching to anyone with a Windows Live account on June 15. With less than a month to go before Microsoft battles Google Docs for the productivity cloud, expect Google to use its developer conference to do some Google Apps grandstanding.
Google has already been propping up Docs in recent months by offering new features like an Excel-style formula bar in Google Spreadsheets, a drawing editor, shared folders and the capability to upload any file type. Google recently told Computerworld that Google Apps for Business will soon include 90 different Google Web applications.
If you're interested in a sneak peak at Microsoft's cloud apps, anyone can try out the preview version of the Microsoft Office 2010 Web apps right now.
Google Wave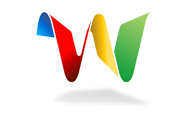 Despite tepid response since its much ballyhooed initial launch at Google I/O 2009, Google is still working hard on Wave, the company's real-time collaboration software. In fact, Google has been quietly tweaking Wave with upgrades like the capability to embed a Website into a Wave, e-mail notificationsand improved discovery methods for Wave extensions.
Google has scheduled six Wave-specific sessions for its developer conference, and every scheduled Google I/O session has its own Wave that allows developers to ask questions and share notes before the conference kicks off on Wednesday. It's a good bet that Google will be announcing something Wave-related at Google I/O this year.
Got any best bets for Google I/O 2010? Let us know in the comments.
Connect with Ian on Twitter (@ianpaul).