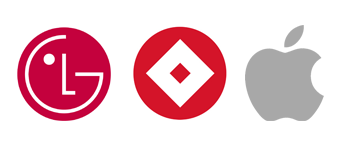 A new leak out of Vietnam suggests that the next version of the iPhone (expected to be released this Summer) may contain a higher-resolution display than found in the current model, the iPhone 3GS. The new display looks like it may be an IPS-type screen–that is, "In-Plane Switching" technology, a type of display that is often found in high-quality desktop screens–sourced from LG, and support a resolution up to 960 by 640 pixels; Higher than the Droid (at 854 by 480), Nexus One (at 800 by400), and the iPhone 3G (at 320 by 480).
Additionally, it may include FFS ("Fringe Field Switching") technology created by PrimeView, which would allow for better visibility when you use your iPhone outdoors. If these reports are accurate, the next iPhone looks like it may significantly raise the stakes for handset media playback, Apple's original target for the iPhone, by including a display that approaches HD quality.
Rumors of a higher-resolution iPhone screen first surfaced in March, when prominent blogger John Gruber hinted at it in a short blog post.
[via Ubergizmo]