Ever wonder which electronics store has the best product selection and the tech-savviest staff members? I–and a fellow researcher–spent the better part of four weeks talking to sales associates at retailers across the country to figure it out.
Part of PCWorld's research for the story package "Best Places to Buy Tech" involved testing the product knowledge and selection available at six national retailers: Best Buy, RadioShack, Sears, Staples, Target, and Walmart.
We called the electronics departments of branches of these stores in six cities: Boston, Denver, Memphis, Minneapolis, Phoenix, and Washington, D.C. We asked the store associates about four products in each of the six product categories we were studying (cameras, HDTVs, desktop PCs, laptops, printers, and hard drives).
We then followed up by asking several practical questions about each product–questions that a tech salesperson could reasonably be expected to answer correctly. (For the models we asked about and the questions we used in our six categories, see the stories listed at right.)
As you'd expect, the sales reps provided an interesting array of data and some even more interesting answers to our questions. Some stores rendered us speechless (as when a RadioShack employee misspelled Canon as Cannen); but then we'd connect with rep on a call that was so perfect that it would at least temporarily restore our faith in the shopping system.
Take a look at some of our favorite responses–good, bad, and even a few ugly ones–from our 200-plus phone calls.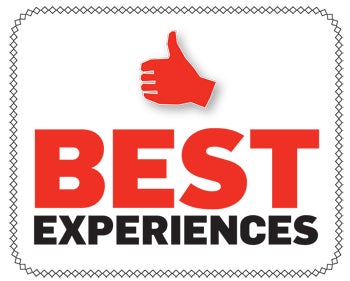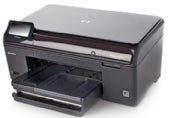 Printer Pro: An employee at Best Buy in Minneapolis insisted that he could answer our printer-related questions without transferring us to the printer department–and sure enough, it turned out to be one of the best phone conversations we had in the course of our research. He made helpful recommendations, asked pertinent questions, and all-around knew his stuff. He gave us tips about each printer, explained Mac and PC connectivity, and described the different color-printing processes. He answered every question and remained upbeat for more than 20 minutes (usually when a call lasted 20 minutes, we were pulling our hair out in frustration by the end of it).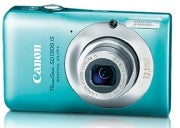 Target Hero: Our favorite Target phone call came in a search for camera-related info. The team member in Denver whom we spoke to was speedy and polite, and we spent hardly any time on hold–a rare experience in our many attempts to reach the electronics department at various Target stores. He recommended ways to get around the lack of manual shutter speed and aperture controls on a Canon PowerShot model: "There's no way to change it manually, but there are a bunch of cool automatic settings for indoors and outdoors to give your pictures a better quality."
Desktop Wiz: We had our doubts when a salesperson at Sears in Minneapolis claimed to be "a bit of an expert" on desktop PCs, but he answered even our most challenging questions thoroughly and accurately. He asked us what models we were considering, and then asked questions about our current desktop and household computer usage. Based on that information, he recommended a different model that was more suitable for general family needs and cost less than other models on our list.
LED Tech: An associate at Staples in Phoenix precisely described how LED technology works in clear language: "They use small diodes to project the image and the result is a much deeper, fuller picture."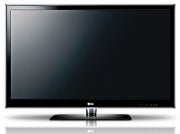 HDTV Refreshes Us: Once again, kudos to the Minneapolis Best Buy outlet we tested. An associate in the TV department happily discussed HDTV refresh rates with us, explaining that "the human eye can actually only see up to 110Hz, so you can tell the difference between a 60 and 120 really easily," but the color and overall picture quality of an HDTV with a 240Hz refresh rate will be sharper, though you can't see the actual refresh speed.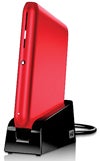 Honey-Do: When we asked a Target team member in Memphis whether a certain hard drive was compatible with both Macs and PCs, she replied, "I have no idea; my husband does these things for me." Great–then why are you the one working in the electronics department?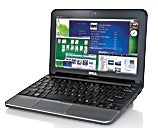 Newfangled Technology: One sales clerk at at Walmart in Minneapolis was a little behind the times when it comes to laptops. He told us to "go to Walmart.com, you know, on the Internet" to look at the retailer's selection, because he had no idea what was available. To watch videos online, he advised, we should "download some programs" first; and he had never heard of an LED backlit screen, volunteering that it was "probably something new." Imagine our shock when he confided that "We are actually not computer specialists; we just sell them and know the basics."
Colorful Character: People who shop at Sears apparently value pretty and shiny over functional. At the Sears store we tested in Minneapolis, each time we asked about a digital camera model, the store support center rep would rattle off the different colors it came in. We said we were more interested in picture quality, and she responded, "Yeah, I guess that's important, too."
A Bell Inspiron? After conversing with a salesperson at a Walmart store in Phoenix about desktop PC models for 15 minutes or so, we asked about a Dell Inspiron. Imagine our confusion when the associate offered to transfer us to housewares, saying "Oh yeah, we have lots of types of bells. Door bells, jingle bells, bike bells…" Needless to say, he didn't know much about Dell products once we got back on track.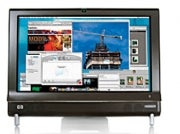 Windows What? Us: "What version of Windows 7 would you recommend for general family use in a household with kids?" Guy at RadioShack in Phoenix: "Oh, Windows 7? It's like Vista, but newer." OK.
Leah Yamshon, a recent graduate of New York University, is a PC World intern. Rachel Sadon, a fellow PC World intern and a recent graduate of Georgetown University, contributed to this story.