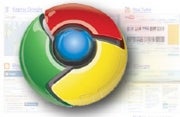 Google gave a sneak peek of its Chrome Web Store this week at the Google I/O conference, offering up clues to where the Internet behemoth is headed when it comes to its Chrome OS operating system and its Chrome browser. The Chrome Web Store is Google's forthcoming one-stop shop for Web-based apps, both free and paid.
So what will the Chrome Web Store be like? What are its offerings? How is it powered? Will free Web content be put in a walled garden, re-packaged, and sold to us as Chrome Web Store apps for $4 a pop?
Here are five things you should know.
Launch Date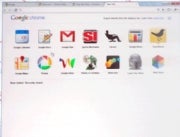 The grand opening of the Chrome Web Store will happen "later this year," according to the announcement. The Washington Post reports that it'll appear "before Chrome OS ships."
At first, Chrome Web Store will only serve the 70 million users of Google Chrome, though the company is looking at branching out to other browsers in the future. Developers can start building their products using the developer's guide and also visit the Google Group for Chromium Apps to inquire about what technologies will work with Chrome apps. For instance, there's a question about whether or not the Chrome OS and/or Web app store will support Silverlight (commenters say "slim chance").
What's in Store for the Store
Google unveiled a few preliminary apps at the Google I/O developer conference. Here's what we've seen so far.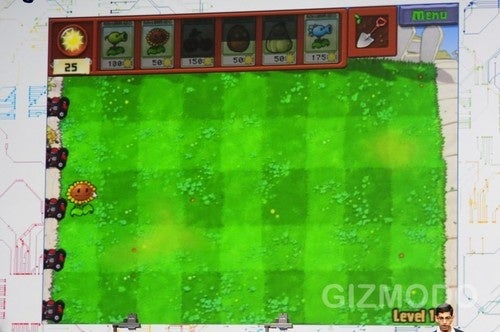 The first batch of Web apps are free Google products and therefore, presumably, free of charge. These include Google's ubiquitous services like Docs, Calendar, Mail, News, Maps as well as Picasa and Google Wave (now available to anyone). During the demonstration, these apps appeared when you open a new tab in Chrome (where it currently shows your most-visited sites). There was also a link to the Chrome Web Store, which shows a broader range of non-Google-specific apps. Paid content comes in the form of magazines, games, utilities and premium news content. Based on pictures nabbed by Gizmodo (Image above is from Gizmodo), here are the current offerings:
Pandora
Lego Star Wars
Plants vs. Zombies
Digg
Sports Illustrated
Tweetdeck
NPR
Zoho
LinkedIn
Bejeweled 2
Scrabble
FIFA World Cup 2010
Poker Rivals
Who has the biggest brain?
Darkroom (which has a price of $4.99)
Pictures reveal sleek-looking apps. I'm impressed by the look and potential of the Sports Illustrated magazine app , as it's a bright and colorful portal to bringing high-quality magazine content to a browser, rather than a cluttered individual Web site. Premium content such as this could make anybody feel like they're reading from an iBooks or a Kindle desktop app. Engadget went so far as to say that it "exceed[s] most anything we've seen on the iPad thus far."
Some speculate prices for Chrome Web Store apps will be on par with prices for apps in the Android market, between $3 and $4.
Under the Hood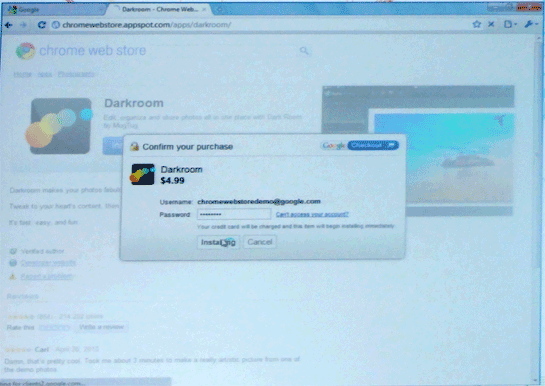 These new apps will be developed with existing and future open sourcing coding, unlike iPhone apps that are coded using Apple's own programming language called UIKit. The Plants vs. Zombies app, for instance, runs in the browser with a plug-in using native HTML code, not with JavaScript. The future of HTML5 video, WebM, can be expected to make an appearance. Also: C and C++ — two key Web programming languages — will run natively in the browser.
The Goals
Let's face it: Apple's App Store policies are convoluted and restrictive. Google's Android, on the other hand, boasts an open-source language that frees developers from Apple's puritanical App Store philosophies.
A few things Google can accomplish with the Chrome Web Store:
Evolve Android apps and sync them between mobile phones and desktop OSes.
Make every OS function like an iPad, thus bringing Apple's slick style to the masses.
Dominate the browser wars. If the Chrome Web Store is popular and useful, expect thousands to quickly abandon the competition — that is, until the Chrome Web Store launches on those browsers as well.
Possible Pitfalls?
Ambition is always met with opposition, and already, the Chrome Web Store is beginning to see some backlash. CNET, for instance, is totally confused about what Google's selling. Is it Software as a Service (SaaS), just like Google's apps for businesses? CNET asks what's the difference between simply visiting a Web site and having an app that directs you to the same place?
It's also vital to consider the successes and failures of Chrome OS. PCWorld has contradictory opinions on this subject. Jared Newman has listed five reasons why Chrome OS will succeed, including price (no hefty licensing fees like a Windows OS) and utilization of "the cloud" — Google's specialty. Then again, here are five reasons Chrome OS will flop. Think "the cloud" is great? Well, not everything (yet) runs in the cloud, and the cloud isn't always available. And what about PC games? Will they run, or will we now be relegated to simpler entertainments?
Expect more developments — and maybe some pratfalls — to come in the near future. Watch Apple as well: Steve Jobs has become increasingly hostile towards Google's products, essentially calling Android a platform for perverts, and Apple's PR machine will likely attack the Chrome Web Store and its offerings in hopes of maintaining its own rep as the go-to guy for apps.