If you've ever tried taking a close-up photo using your phone's camera, you probably weren't thrilled with the results. Most phones have fixed-focus lenses that don't do well with subjects that aren't at least a few feet away.
The cheap and simple fix? A pocket magnifier, the kind you often find at drugstores next to "cheater" eyeglasses.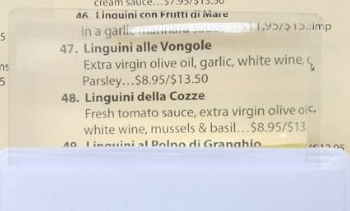 By holding one of these inexpensive, wallet-friendly cards directly in front of your camera's lens, you should get close-up photos that look much sharper. For even greater magnification, you can use two of the cards.
Like I said, you should be able to find these in your local drugstore for just a buck or two. If not, Amazon sells them for a mere 99 cents each (though shipping will run you an embarrassingly disproportionate $6.59).
That's a pretty cheap way to improve the quality of phone photos. Wish I could take credit for this clever idea, but I first read about it over at Lifehacker (where you can see some samples of one user's results).
Know of any similar cell-phone hacks? Tell me about 'em in the comments!