Once upon a time, Apple and Adobe were friends. They had a mutually beneficial relationship creating a niche market based on Apple's Mac operating system and Adobe's content creation software. Now, Apple and Adobe are bitter rivals and aggressively battling each other over the merits of Flash and the future of interactive content and video on the Web. As pervasive as Flash is today, Apple is a force to be reckoned with and Adobe has a fight on its hands.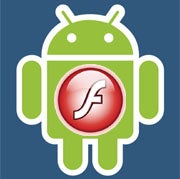 From the perspective of an IT manager or business professional, it may seem like watching a cat fight (or a train wreck) that you aren't involved in. It doesn't affect you, but you can't help but stop and stare. The reality, though, is that this is a VHS v. Betamax type epic struggle for the future of the market, and ultimately one side will prevail and the other will most likely cease to exist–or at least be extremely marginalized.
Once upon a time, Apple and Google were friends too. They were strategically aligned against a common enemy–Microsoft. But, as Google expanded the scope of its empire, it began to encroach on Apple territory, making the one-time partners into competitors in markets like Web browsers, mobile operating systems, and even operating systems.
Now that the two are enemies, Apple is also eating from Google's table by venturing into its own mobile advertising platform. For all of the other elements that comprise the Google empire, its online and mobile advertising businesses are the foundation, and the bread and butter that allow it the flexibility to experiment with other things like Google Wave. Apple is going for Google's jugular by challenging it in the mobile advertising market.
Apple–particularly Steve Jobs–has been fairly vocal about the reasons and justifications for not supporting Adobe Flash on the iPhone or iPad. Some of Jobs points against Flash seem reasonable, while others seem suspect and hint at Apple's new iAd mobile advertising platform. Perhaps the real issue isn't Flash itself, but eliminating Flash as a competing platform for delivering mobile ads on the iPhone or iPad.
The Adobe alliance with Google seems tentative–sort of a "the enemy of my enemy is my friend" philosophy. If you take Apple out of the equation, though, as the common enemy, Adobe and Google have some competitive rivalries as well. Although Google is supporting Adobe, and Android 2.2 has Flash support, Google is also pushing competing standards such as HTML5, and the VP8 video codec.
Unfortunately for the Adobe-Google alliance, the iPhone and iPad platforms are hugely popular, and have essentially redefined mobile media. It is no surprise that many companies are investing in iPhone and iPad compatible content and video delivery. In many cases, these companies also have Flash content and video, but supporting both is costly and if HTML5 and H.264 are available across more platforms and devices, it makes more sense to invest in those standards.
Businesses and IT managers need to stay invested in the battle. The outcome could determine which interactive content and video delivery formats are the de facto standard for the foreseeable future, and betting too heavily on the wrong team early on could be a costly mistake.
You can follow Tony on his Facebook page , or contact him by email at tony_bradley@pcworld.com . He also tweets as @Tony_BradleyPCW .