Inevitably, when PCWorld reports on iPad shortages or iPad sales, someone makes the comment that anyone who bought an iPad is a fool, a lemming, a moron, or a brainwashed Apple cultist.
Give it up, already.
I was planning to write one of those stories this morning. I even banged out a few paragraphs. Basically, it's still nearly impossible to get an iPad on demand, as it was a few weeks ago. If you want one, you'll have to join a waiting list, check your e-mail regularly and rush out to an Apple store within 24 hours of notification that more iPads are available. Online, it's a seven to ten-day wait.
Gene Munster of Piper Jaffray ran a spot check on 50 Apple stores and found that the iPad 3G is completely sold out at all of them. Only 26 percent of the stores had Wi-Fi models available, according an AppleInsider report on Munster's note to investors.
It's a pretty dull story unless you have an active interest in buying an iPad and are confused as to why you can't. To me, the real interesting stuff happens below the article, where there's a constant philosophical debate on whether the iPad is totally awesome or completely worthless. As long as I've got this pulpit, I might as well take the bait.
The reason iPad haters cannot grasp why they don't hold an overwhelming majority on opinion is that they only see the device as a set of features. Stack the features of
and you'll see plenty of overlap — same screen size, processing power, basic functionality — and a couple of important discrepancies: The iPad costs more than a netbook and it does less.
What you can't justify in features, and what you hear the iPad's defenders trumpeting, are the intangibles: the capability to walk around the house while using it, curl up with it like a book, leave it on the coffee table for days without charging, never power off or power on, take it places where you wouldn't bring a laptop because it's just too bulky and annoying. And then there are the apps, some of which are better than their PC or Web counterparts (TweetDeck, NPR, any drawing tool or music creation app that uses the touchscreen). Why these things are important is harder to comprehend if you haven't experienced them, but a revelation if you have.
I'm not saying the iPad is the tablet to end all tablets, it's just the best we've got right now, and it set the bar high. I look forward to competitors in Android, Windows and maybe even WebOS. There's a good chance that any tablet with a lightweight design and dead-simple OS can upstage the iPad by adding a few more features, but so far I haven't seen it. That's why I bought an iPad at launch and why I'm still using it as my primary computer once the work day is over.
Call me names if you want, but I'm done.
iPad (2010)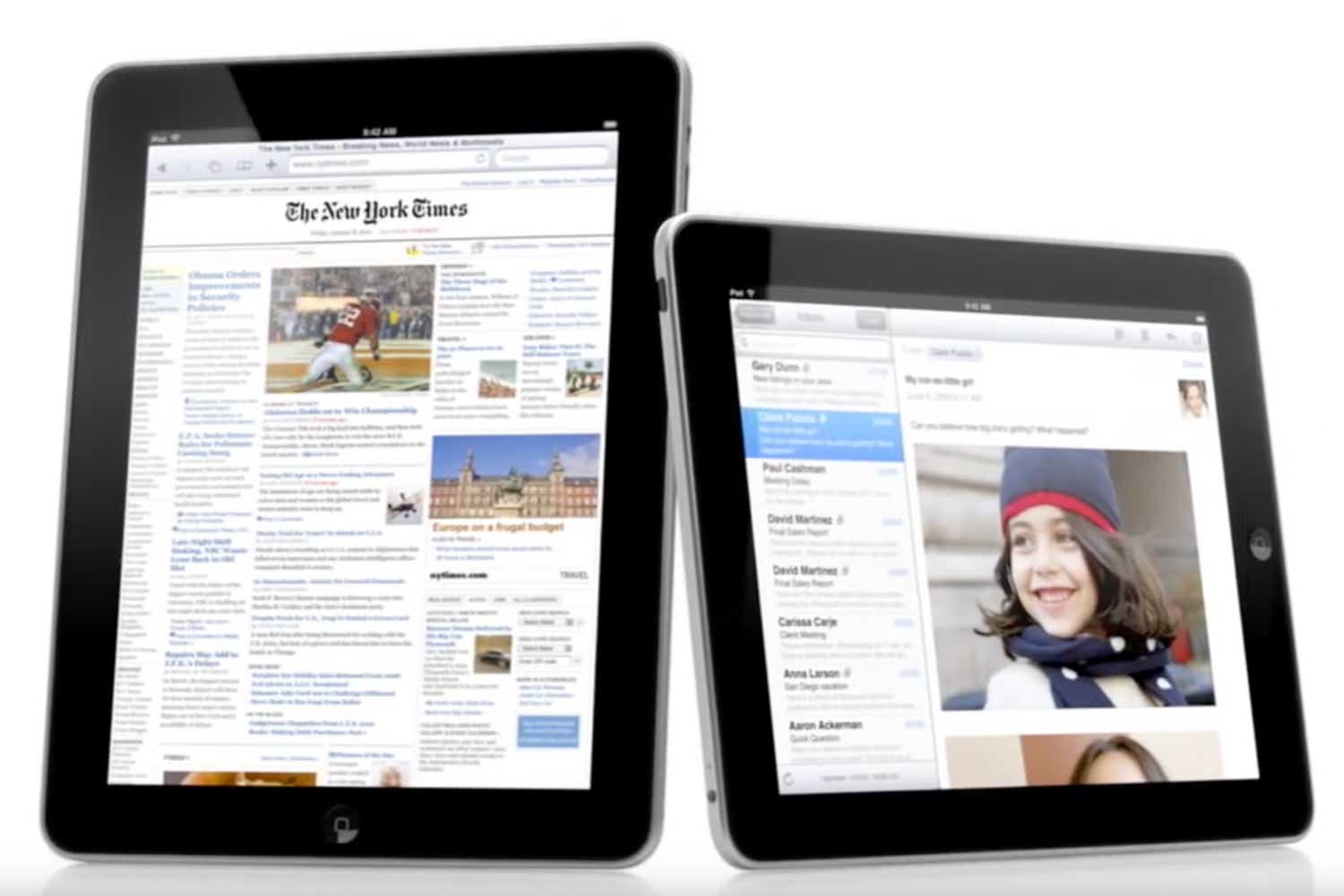 Read our full
iPad (2010) review