Is AT&T acting like a soon-to-be-jilted lover? Ma Bell is boosting the early-termination fee it charges customers who tear up their smartphone contracts early.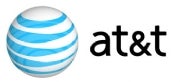 The change would increase the contract-busting penalty to $325 from $175 for smartphones and mobile broadband-enabled netbooks. However, there's good news for users of less-advanced "feature phones," including messaging and flip phones. AT&T will lower the early-termination fee for those devices by $25 to $150.
The new fees are effective June 1, and will impact new and renewing customers, but not current AT&T subscribers.
Why the change? "We thought it was fair to have people who have less expensive phones, like feature phones and quick-messaging devices, to pay a lower early-termination fee. We also felt it was fair that people who have more expensive devices like smartphones should have a higher fee," AT&T spokesman Mark Siegel told PCWorld.
The penalties are pro-rated. For instance, the $150 fee declines by $4/month for each month of the 24-month contract. For smartphone users, the $325 fee drops $10/month for each month of their 2-year plan.
Please Don't Go
There's much speculation across the Web that AT&T's smartphone fee hike is a defensive move to keep iPhone users from bolting to Verizon Wireless, which may or may not sell the iPhone as early as this summer, depending on which rumor blog you care to believe.
AT&T denies reports that the fee increase is part of an anti-defection plan for the iPhone. "This has nothing to do with any device," Siegel said.
Apple reportedly plans to debut a new iPhone model in June. If true, AT&T would benefit from millions of new and current subscribers willing to sign two-year deals to get Apple's latest marvel.
AT&T points out that Verizon Wireless in November 2009 raised its early-termination fees, which are now higher than Ma Bell's: $350 for smartphones, and $175 for feature phones. Verizon's fee hike prompted an FCC investigation.
If potential AT&T customers don't like the higher early-termination fees, they're always welcome to sign a month-to-month plan, Siegel said. Unfortunately, they'd also have to pay the full $599 price for the iPhone 3GS.