If you have used a laptop computer, you are aware that they generate a substantial amount of heat. The battery is one of the components that generates the most heat, and in the case of specific batteries from HP, the heat may be enough to spark a fire or cause significant injury. That is why HP has expanded a recall to include an additional 54,000 batteries.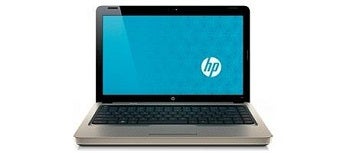 HP had already initiated a recall of 70,000 similar batteries, but made the decision to expand the recall after receiving additional reports of overheating, battery ruptures, and injuries from users. IT administrators should be aware of the details of the HP battery recall, and act to have any applicable batteries replaced before they cause injury to users or potentially spark a fire.
The affected batteries include those found in HP and Compaq laptops (or purchased separately) between August of 2007 and July of 2008. A list of the affected computer models and battery bar codes can be found on the US Consumer Product Safety Commission (CPSC) Web site.
According to the recall details posted on the CPSC site, "Consumers should immediately remove the batteries referenced above from their notebook computer and contact HP to determine if their battery is included in this recall (even if the battery was previously checked). Consumers with recalled batteries will receive a free replacement battery. After removing the recalled battery from their notebook computer, consumers may use the AC adapter to power the computer until a replacement battery arrives. HP recommends that only batteries obtained from HP or an HP authorized reseller be used with HP notebook PCs."
If you are experiencing overheating or other issues with an HP or Compaq battery (or any other manufacturer for that matter) that is not listed on this recall, you should contact the CPSC to file an incident report. The CPSC is the primary safety watchdog for technology in the United States–tasked with protecting the public from unreasonable risk or serious injury or death from consumer products.
Aside from heat, one of the other issues with laptop batteries is that they eventually stop holding a charge and die. Even if you have never experienced any overheating issues with your battery, if it is part of the recall you should take advantage of having it replaced. You can kill two birds with one stone–preventing potential fire or injury, and getting a fresh start with a new battery that hasn't had years to deteriorate.
You can follow Tony on his Facebook page , or contact him by email at tony_bradley@pcworld.com . He also tweets as @Tony_BradleyPCW .
Follow Tech Audit on Twitter.