A couple years back I wrote a feature called How to Prevent a Data Disaster. The key point: All users should have a diversified backup plan, meaning a combination of online, local, and other backup methods.
Mozy, one of my favorite online backup services, just made this a lot easier. The new Mozy 2.0 software includes a local backup option, meaning you can keep your own copy of the data Mozy's already storing online.
The new feature, called 2xProtect, archives your files to any drive connected to your PC: a second hard drive, a flash drive, etc. (Network drives don't appear to be supported at this time.)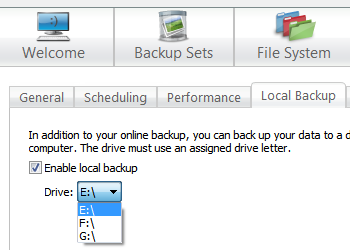 That effectively gives you twice the protection without a lick of extra effort. Granted, if you don't already have one, you may need to invest in something like an external hard drive. (A particularly awesome deal on one: Buy.com has a Fantom 1-terabyte external hard drive for just $69.99 shipped. That's after a $20 mail-in rebate [PDF].)
In case you're not familiar with Mozy, the company generously offers free 2GB MozyHome accounts, which I've found sufficient for my personal documents and Outlook PST file. However, if you need more space, a mere $4.95 per month buys you the "unlimited" plan.
I think it's well worth it–especially now that Mozy 2.0 kills two backup birds with one software stone.