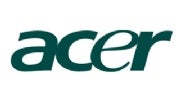 Acer may be the first manufacturer out of the gate with a Google Chrome OS netbook in the second half of next year, according to the latest Internet rumors. JT Wang, the computer manufacturer's chairman recently told DigiTimes that he was confident his company would be "the first vendor to launch [a] Chrome-based netbook" by next year.
Acer's interest in bringing a Chrome-based network to market quickly isn't surprising, given that Acer also wanted to be the first manufacturer to bring a Google Android netbook to market.
No Surprise
Google was clear when it first announced Chrome OS earlier this year that netbooks running the Web-centric operating system would be available in the last six months of 2010. But the report by DigiTimes show how bullish computer manufacturers might be about Chrome OS. Acer has been developing its Chrome OS netbook since mid-2009, according to unnamed industry sources who spoke with DigiTimes, which would have been several months before the company launched its dual-boot Windows XP/Google Android netbook in October.
That dual-boot netbook has not fared especially well, though. DigiTimes reports that demand for the machine has not been as "strong as expected." And, in his review of Acer's dual-boot machine–the Acer Aspire One D250-1613–PC World's Darren Gladstone was ambivalent about the device, and said it was "an update away from a better recommendation."
Regardless of the D250's fate, Acer may be confident that a Chrome OS device would fare better than its Android counterpart. The DigiTimes report didn't mention whether Acer would use Chrome OS in a dual-boot device, but given Google's focus on producing simplified devices running a Web-centric operating system that seems doubtful.
Acer is not the only company interested in producing Google Chrome OS devices. Google says it is working with several manufacturers in addition to Acer including Asus, Hewlett-Packard, Lenovo, Qualcomm, and Toshiba. So far no launch dates or product specifications for any Google Chrome OS netbooks have been announced.
Get Chromium OS Now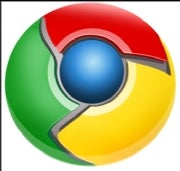 Of course, you don't have to wait six months or more to run Google Chrome OS on a netbook. Several developers have already created builds based on Chromium OS–the open source version of what will become Chrome OS. PC World has a guide to help you get Chrome OS on a bootable USB key or you can use a version built specifically for the Dell mini10v.
The downside of these resources is that you're dependable on homebrew developers for any system updates. Actual Chrome OS devices, on the other hand, will update automatically in the background. But if you're dying to try out Chrome OS, and don't mind a little experimentation, then there's no reason to wait for Asus, HP, or any other company to bring Chrome OS products to market.
Connect with Ian on Twitter (@ianpaul).