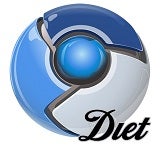 Want to give Chromium OS a try, but don't have a spare 4GB USB stick lying around? Fear not as a new 'diet' build of Chromium OS (the open-source project upon which Google Chrome OS is based), which only requires a 1GB drive, is now available for download, courtesy of a UK-based student.
Diet Chromium OS is one of many Chromium OS builds that have cropped up since Google revealed more Chrome OS details last month.
Many of the builds thus far have been targeted at specific hardware configurations, such as one made available by a Dell employee designed for Dell's Mini 10V netbook. However, not all builds follow the same path. The Diet Chromium build has a smaller footprint, but promises wider hardware support.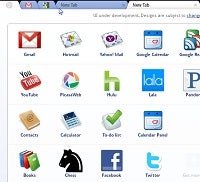 Diet Chromium comes courtesy of a UK student and programmer known as Hexxeh. Hexxeh explains that he constructed the build in order to "fill a gap that hadn't been filled." His Web site offers instructions on how to install the lighter Chromium build on Windows, Mac and Linux machines.
You can also find detailed instructions over at Make Use Of. Of course, if going the Diet route isn't for you, my colleague Ian Paul will show you how to install a more standard build of Chrome OS right now.
Follow GeekTech and Chris Brandrick on Twitter.