Calling its prediction a "no-brainer," market research firm IDC is claiming that Apple will introduce its long-awaited tablet device by the end of next year. In the just-released "Top 10 Predictions" report for 2010, IDC chief analyst Frank Gens writes that the endless rumors are indeed true: Apple's "iPad"–or whatever you want to call it–will debut within a year:
"The 'iPad' will finally arrive. Last year, we predicted that we would not see the then-rumored Apple tablet in 2009. This year, however, we predict that Apple will finally introduce this new device family, which is more of an oversized (8-inch, 10-inch iPod Touch than a downsized Mac — and if you look at the developer energy around the iPhone/Touch platform, this should be no surprise at all. This prediction is a no-brainer: there's enormous appeal in sizing up the iPhone/Touch for a variety of applications and activities that people already use those devices for but would jump at the chance to have a larger screen — watching videos/movies, reading books/magazines/newspapers (it would take a big bite from the Kindle), surfing the Web, videophone, and online gaming. Look for Apple's "iPad" by year-end 2010. Oh, and don't be surprised to see Microsoft also announce its own device in this space."
The IDC report (pdf) doesn't suggest an iPad's retail price, which is rumored to be anywhere from a netbook-like $500 to an outrageously steep (and suicidal) $2000. It does, however, abide by the popular wisdom that the tablet will be more iPod touch than MacBook, a hybrid entertainment device that addresses a bold new consumer market.
But it remains to be seen whether consumers want a large-screen (and probably pricey) media player/Web browser/e-reader when a 13-inch laptop would suffice, sans the coolness. The answer, I suppose, depends on just how cool–and useful–the Apple tablet turns out to be.
The iPad prediction is just one of many in the 19-page IDC report, which focuses mostly on IT issues. Here are a few interesting calls on consumer tech:
· By the end of 2010, more than 1 billion mobile devices will be accessing the Internet, boosted by the growing popularity of smartphones and the Apple tablet.
· The mobile software market will explode: We'll see a tripling of iPhone apps to 300,000; Android apps will quintuple.
· The strain on public data networks will worsen. Blame the expansion of cloud computing, the boom in mobile devices and apps, and the growing popularity of online video.
· Netbooks aren't going away. In fact, they'll grow ever more popular. Shipments will rise to 40 million in 2010, up from 30 million this year.
· Google Android will emerge as a powerful competitor to the iPhone, BlackBerry, Windows Mobile, and Symbian platforms. But you knew that already.
Contact Jeff Bertolucci via Twitter (@jbertolucci ) or at jbertolucci.blogspot.com .
iPad (2010)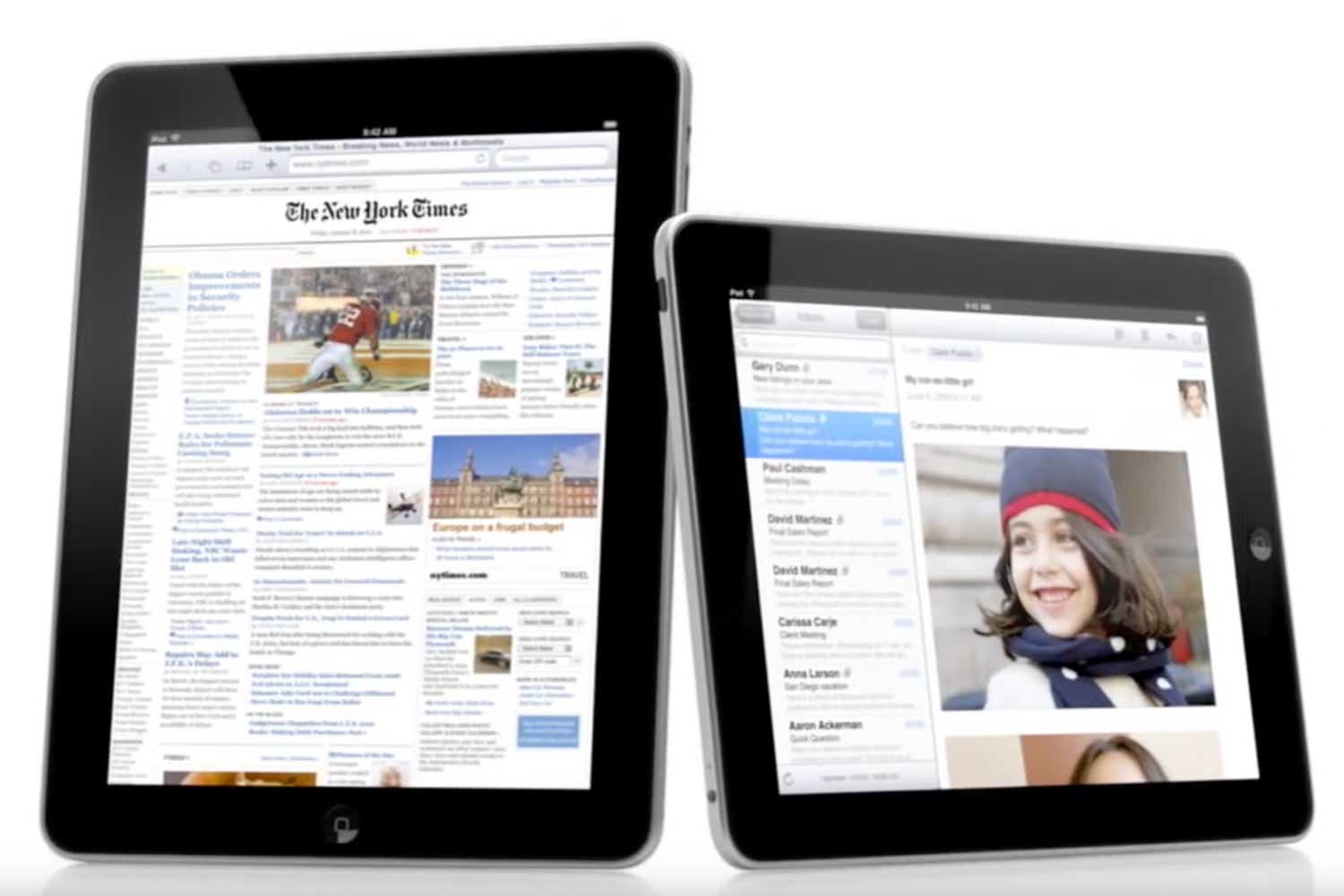 Read our full
Review iPad (2010)