Lala might've been the biggest threat to Apple's iTunes with its free full-song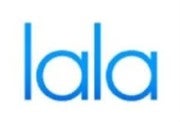 previews and unlimited streaming for ten cents per track, but not anymore. Apple has confirmed reports that it will gobble up Lala, but won't say how much it paid or what it will do with the startup's services. Here's how I'm hoping it'll play out:
Build Streaming Into iTunes
It seems like a no-brainer to bake Lala's greatest asset — the capability to stream an entire song once for free — right into iTunes. Why bother? Because Apple's Genius feature, which uses your existing library to recommend new tracks, would be more useful if you could actually listen to all the suggestions. Imagine a playlist that seamlessly integrated familiar and new tracks, highlighting those that you might want to buy or storing them for later purchase.
Bring Lala's Social Features Into iTunes
Remember that rumor about Apple bringing social features to iTunes? While iTunes 9 only lets you blurt the names of tracks to Facebook and Twitter, Lala's got a richer system for connecting with friends and finding people with similar interests. And what if the Genius algorithm could be tweaked to include friends' suggestions? The result is more discovery for users, and more purchases for Apple.
Merge the Libraries
Lala's music selection is 8 million songs strong. As of January, Apple offered more than 10 million tracks through iTunes. I don't know how
much overlap there is between the two libraries, but it's safe to say that all consumers would benefit by merging them for both services. Of course, this would probably require some conversations with the music industry.
Approve the iPhone App
Simple as that. Lala's iPhone App, like its PC counterpart, lets you stream tracks forever at a rate of ten cents per song. Yes, some users will stop purchasing downloads and rely on streaming instead, and that's a threat to Apple's iTunes revenue, but perhaps those folks will make more purchases overall.
No Price Hikes for Lala Purists
Unlike my colleague Paul Suarez, I think it's a stretch to expect lower prices on iTunes as a result of the Lala acquisition. In April, Apple jacked up the price on some popular songs while maki
ng its entire library DRM-free, so I don't expect iTunes pricing to suddenly come down.
However, I do hope that Lala users can continue to enjoy the service's streaming tracks for ten cents apiece after the first listen. I can't see any reason Apple would raise prices, but if this deal results in more Lala users, I can see the music industry looking for a little more action, particularly on chart toppers.